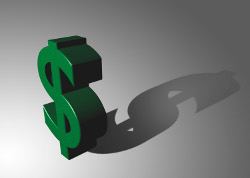 Monetization can get lost in all the blogging activities we have to juggle. Let's face it, there's a lot that goes into blogging. Content, marketing, and building relationships take up a lot of our time and it can be easy to forget about monetization. But if you want to make money with your blog, you can't ignore, well, the making money part 🙂
I believe that content and traffic comes first, but after you generate a healthy content and traffic base, there comes a time when you must focus on optimizing your monetization. Otherwise, you'll leave a lot of money on the table.
So, at the beginning of a new year, I thought I'd remind you to look at your monetization tactics and see how you can improve on them. How can you get conversion rates and make more money with the same amount of traffic? I'll share two examples from my sites.
There are various ways to approach the monetization process but basically it boils down to testing. In other words, try different ways to make money. Then, let them run at the same time and after a couple weeks, analyze the results and pick the best method.
Testing AdSense
I've been testing the AdSense ads for a dating blog I co-own with my sister. The blog reached a respectable level of traffic a few months ago, so I started optimizing the ads since they were the blog's primary income source.
In my first test, I created two different ads and placed them above the fold and below the fold. Then, I let them run for a couple of weeks. During the testing period, ad #1 ran half the time and ad #2 ran in the other half. After the test, it was pretty clear what we needed to do to make more money. Above the fold, ad #1 made almost four times as much money as ad #2. Below the fold, both ads made the same amount of money but it was very small amount.
Based on the results, we kept ad #1 above the fold and discarded ad #2. The money from the ads below the fold was so low that we scrapped them to make the site less cluttered.
Giving Up on a Strategy
Sometimes you have to drop a monetization strategy since it's clearly not working. For example, I've tried multiple ways to get AdSense working on my gaming blog. The biggest program was the irrelevancy. AdSense kept showing irrelevant ads even when I tried to tweak my posts. Because of this, the dating blog makes 30 times more than the gaming blog yet it has half the amount of traffic. I understand that dating is probably a more lucrative niche than gaming but not 30 times more!
Therefore, I scrapped AdSense and found a couple related affiliate programs. It's still early, but the numbers have been better than AdSense.
Continual Improvement Through Testing
Fortunately, it doesn't take much time to set up a monetization campaign. Most of the work is just setting up a test and that can be done in a couple of hours. Once you've done that, you don't have to check it until a couple days or weeks have passed. Then, you spend a couple more hours to analyze the results, make the necessary changes, and setup a new test.
But you do have to remind yourself to continually test every couple weeks or so. Again, it's easy to forget since you can get lost in all content generation and marketing so put it on the calendar as a reminder.
Performancing offers blog management services.