Link Building For Startups
"The single most important thing is to get valuable links from high authority websites, for you to rank in Google."

Alex Schultz, VP of Growth, Facebook
Few things are more important to the success of a startup than consistent growth.
Ranking on the front page of Google is essential for capturing search engine traffic and engaging with new customers. 75 percent of searchers on Google don't go beyond the first page of links. Even if you have the best products, services and content on the web, you still need high-quality links from authoritative websites to make sure your startup ranks high on the first page of search results.
Your Rank Matters
Where your website is ranked on Google is one of the single biggest indicators of how much traffic your site will get. The top result for a Google search gets 33 percent of clicks for that search on average. The second result gets 18 percent, and the amount of people who click on a result goes down from there. Improving your SEO and moving your website up to a higher rank will get you more visitors, period.
The places where your links come from matter. Startups with links on higher quality and high-authority pages with better ranks tend to rank better themselves.
Link Building Improves SEO
One of the most important ranking signals for Google is how many high-quality backlinks you have. A backlink is a link on another website that points to your website. But not all links are created equal. You want links on sites in your niche that are authoritative and popular. Building relationships with these sites not only increases the number of backlinks you have, but it also builds your reputation in your niche. With enough links and mentions, your startup will grow to be seen as an authority in your field.
Link Building Increases Organic Traffic
As your link building efforts create a series of links on popular websites in your niche, you'll see a boost in organic traffic. People interested in the services your startup provides can click on a link and navigate to your content once you're listed on the sites of trusted experts. It's an easy way to reach people who are already interested in the types of products and services you offer.
Crafting a Normal Backlink Profile
When your startup is trying to create a strong backlink profile, you want a balance between different kinds of links. Knowing the right proportion of follow links, nofollow links and how to get links that aren't all promotions will help your startup achieve ranking success.
According to Moz, top startups build links using public relations pages, links in profiles, editorial links and blog links—in that order. That means that you can promote your products and services while building a valuable backlink profile that will work in the long-term to get you page views and new customers. The right kind of backlink profile doesn't only provide a flash in the pan boost for your startup. Instead it offers real value as you move forward with your company, building on the strength of your brand and marketing.
Focusing on public relations as you build a backlink profile also offers the benefit of getting the name and services of your startup in some large publications that will be seen by lots of people. So you're getting more organic outreach while you also collect new, valuable links. Focusing on the right publications and organizations is key when you start creating a strong, normal backlink profile.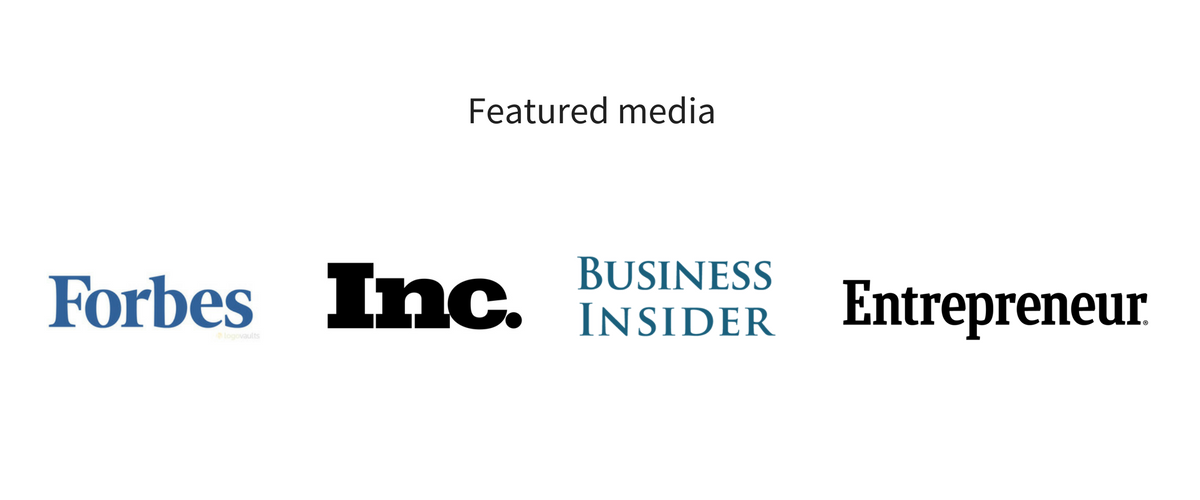 Focused Strategy
There are a variety of strategies to use when creating a backlink profile for your startup that will yield a lot of positive benefits. Create a strategy that mirrors other successful startups in your niche so that you can be seen by some of the same people who are interested in competing or complimentary products. Following up with publications or reviewers who are already interested in what you have to offer helps you create links in places that are open to hearing from people in your field.
You can also follow mentions of your startup and try to get links inserted into places where one is absent. This has the dual benefit of connecting you to someone who was intrigued enough by your startup to reference it publicly and getting a new link that will point to your startup's webpage for as long as that page exists. Including your link also increases the chance that a person reading the webpage where your startup was mentioned will click through to check out your website.
Value for Money
There are a lot of ways to market your business that cost exorbitant amounts of cash. But having a sound budget and cashflow plan is essential for keeping your startup running smoothly. Link building offers startups one of the best returns on marketing value for comparatively little money. As your search rank improves, you have the chance to connect with exponentially more customers when they search for the terms you're ranking for and click on your link.
There are other, unexpected benefits too. You can find people and businesses to build relationships with as you make connections to build links. In the end, crafting an impressive backlink profile will pay off in more ways than one. From improved search rankings to organic reach to brand authority and becoming a leader in your niche, link building is an important part of any marketing strategy for a startup.
At Performancing, we have a team of experienced bloggers, writers, designers, and other content creators with extensive knowledge of just how to build a strong backlink profile. We have relationships with many high-ranking industry contacts across the web, enabling us to place your content on established, authoritative pages.
Contact us today to get started.
[gravityform id="7″ title="true" description="true"]