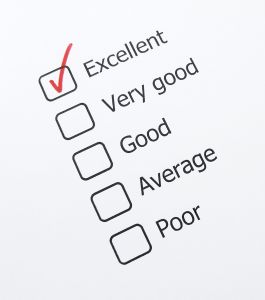 The blog SEO is nothing to go mad about: essentially there are just a few tweaks needed to make sure the blog post is search-friendly enough to go live. A couple of weeks ago I shared a blog post SEO checklist – it only has 5 points in it – but if you frequently feature guest posts on your blog, it is a smart idea to engage your authors into the optimization process.
You don't have to spend time teaching each of your new authors SEO specifics of your blog. What you need to do is to fine-tune the process once and you will notice your guest bloggers get enrolled eagerly.
1. Create a Well-Outlined SEO Basics Cheat Sheet
You blog SEO basics list shouldn't be anything too theoretic. Just outline what you have to deal with each time you are writing or publishing a post.
What I would recommend creating is a one-page well-organized outline in PDF listing your blog SEO specifics:
Your recommendations as to (sub)heading usage. Note, that h2 and h3 tags make your posts easier to scan; they also make your keywords more prominent.
Your advice on using the keywords in the article copy: which tools do you use to research keywords? How do you make your copy richer (by using synonyms, keyword suggestions, etc);
Your image optimization tactics: what I usually mention here is that:

The images should be no larger than 100K
The images should always have the ALT attribute – not just the TITLE tag like the standard WordPress editor would prompt you to.
You can also mention your hotlinking preferences (Would you like the images to be hosted on your blog? – which is usually preferable. Which free image hosting services would you recommend – I usually tend to stick to Flickr).

Your internal linking requirements: make it a rule that your guest authors always link (from within the article body) to a few related posts that were previously published at your blog. Let them know the best ways to find those related posts (I for one use SITE:yourdomain.com search for that).
Any of the SEO plugins you are using and how to apply them at the post editor level.
2. Install Some SEO WordPress Plugins
These are not actually plenty. Just a few WordPress plugins will help your authors optimize their posts:
1. Either Headspace2 or All in One SEO Pack: the choice is up to you. What's good about both of them is that they allow to provide custom title tag, meta description and keywords – right at the post editor page: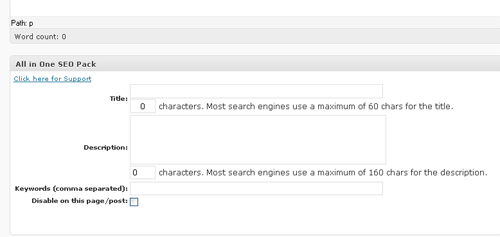 2. Insights: This plugin makes it easy to search for the related posts right from the blog editor page and also instantly link the words right from the editor: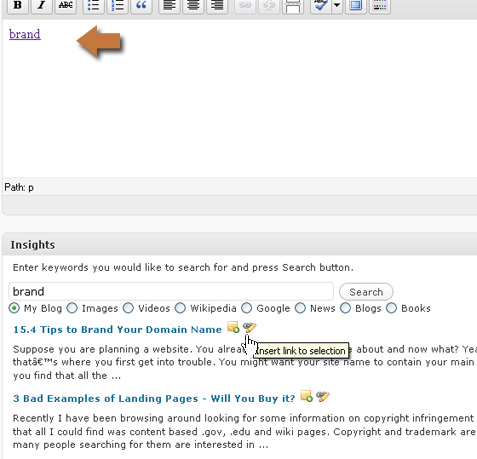 3. SEO Smart Links: automatic interlinking. This plugin interlinks your blog content automatically. It is rich in settings and options – so you can configure it in plenty of ways:
Set what to interlink (posts, pages, categories and/or tags);
Ignore words in links (like "about", "contact");
Set the maximum number of links;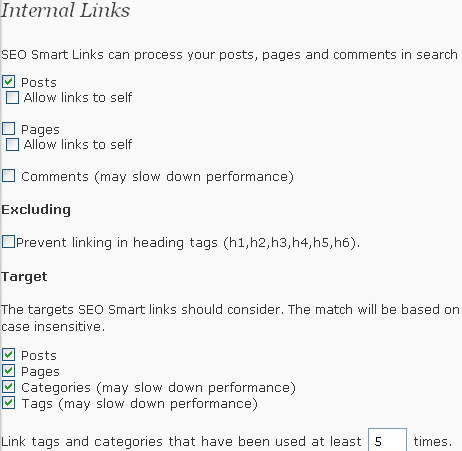 3. Equip Your Guest Bloggers with Essential Tools
Many huge multi-author blog owners prefer to buy a corporate licence of some useful SEO tools and give access to all their (guest) authors. This section looks at some free tools instead. Include the links to those tools in your SEO tutorial (see #1) and make sure your authors are using those:
1. SEO Blogger: This tool is the FireFox addon that lets the user research the related phrases in the browser sidebar. You can thus research the keywords without having to leave the blog post editor: write and format your post while researching your keywords.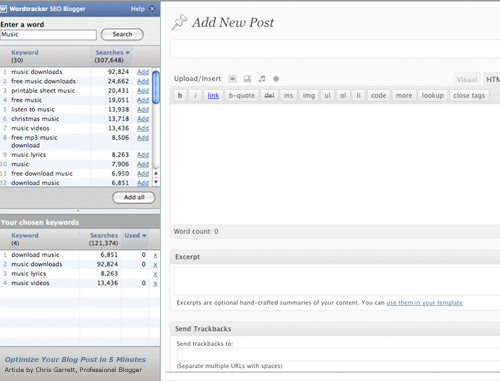 2. Copyright Checker. There are actually quite a few plagiarism checkers out there (Copyscape is the most famous but paid one). This one is free and easy to use. Your authors can copy-paste their post text and run it to make sure their content is totally unique.
3. SEO Analysis Tool: Suggest your authors run the tool immediately after the post is published. The tool is great at reporting prominent keywords in:
Link text;
Image alt attributes;
Heading and phrase elements.
This way the bloggers may quickly estimate if they are on the right path: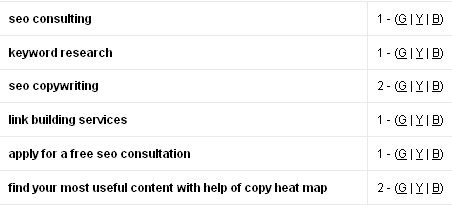 Relying on guest blogging and user-generated content to let your resource grow is a great tactic. The only thing is that at least some effort is required to put your readers on the right path. Do you help your guest bloggers to optimize their content?