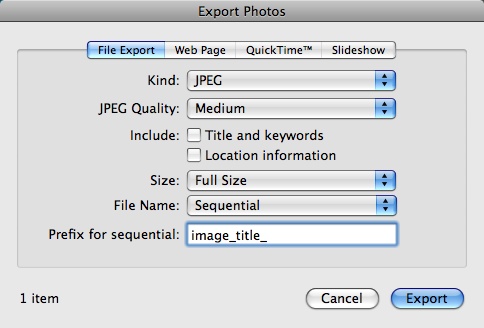 It has been an age old SEO trick to apply the same article tagging principles to images. This is done by simply renaming an image file from the default IMGxxx.JPG or DSCxxx.JPG, depending on what camera we're importing from.
Although photo uploading services allow you to insert tags, there's nothing like good old search juice from Google's image search feature. A question — how meticulous are you with renaming images you upload to your blog's hosting? Do you rename the entire file, go as far as the alt="" description? Do you do this all the time, to all your posts, with no exception?
A personal practice is renaming images only when I feel that I have a scoop. Say, if I covered a product launch for my technology blog, that's the only time when I rename all the photos I took and batch export them from iPhoto through sequential exporting so that the images are automatically tagged with the desired name plus a corresponding number (i.e. Nokia_phone_1.jpg, Nokia_phone_2.jpg and so on).