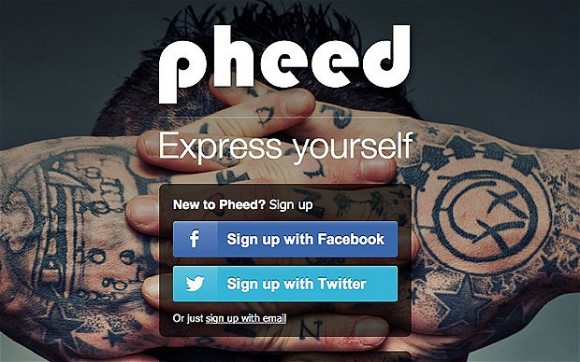 Think of it as an eclectic mixture of Twitter, Vine, YouTube, Instagram, and your voice memo service all in one.  This new social networking website and mobile app is gaining traction, especially among the teenage and hipster generation. States website Inquistir.com, "Is Pheed just another new social media network to add to the seemingly ever growing list, or is the new social sharing platform really about to give Facebook and Twitter a run for their money? That's the question social media commentators have been asking all week a Pheed takes over the number one spot as the most downloaded free social media app in iTunes, and holds the position for over a week."
Pheed, an obvious pun on the word feed that Twitter and Facebook both use, is fairly easy to use, especially because its main features– upload a video/photo/audio recording, share someone's content, follow someone, and more– has already been made intuitive by regular, daily use of other social networking websites and apps.
So what makes Pheed stand out among all other social networks? Claims the Huffington Post, "The catchphrase for Pheed, which launched in October 2012, is, 'A new way to express yourself.' Whether you want to do so in text, photos, videos, audio, voice or live broadcast, Pheed offers all of that functionality. Other social networks offer some of that, but not all of it."
A quick sign up of a new profile (which allows you to use your existing Facebook or Twitter login information) shows no glaring glitches or confusion navigation paths. In fact, the only problem that a user may find with Pheed is that not enough of their friends and favorite celebrities are on it yet. Some celebrities– such as Kim Zolciak-Biermann from The Real Housewives of Atlanta and Jamie Foxx– are on and active on the site, but many of us who are in our twenties, thirties, and beyond may have a hard time finding other friends who are using the site.
Even though teenagers are seeming to be driving the growth of Pheed and other new social apps, it shouldn't be ignored. The #1 downloaded app in the iTunes app store should never be ignored. However, Pheed is still less than six months old, so there is no telling how big (or small) it may be a year from now. While Twitter-owned 6 second video sharing app Vine continues to get attention, Pheed may be the next social networking site that you should be paying attention to.