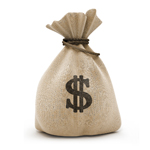 Note: The post is meant for attracting advertisers or sponsors, and it's not about selling links to SEO guys or link brokers.
Everybody knows that the well reputed blogs have their own following, and unique content is appreciated by both readers and (more importantly) the search engines, which means a blog happens to be one of the best online platforms to place ads as compared to any other kind of websites, and smart advertisers are fully aware of this little perk. Therefore, the first thing bloggers need to do (at least those who are doing it for money) after having established a blog and its readership, is to stage their blog for attracting advertisers. The better the blog is, the better the prospects of you getting one of those lucrative offers. However, not all quality blogs manage to catch the attention of the advertisers, on the other hand some pretty mediocre ones manage to exert a pull on advertisers. Have you ever wondered that how come these second tier blogs end up with more ads than your blog which is far more superior, both in terms of content and quality?
Almost certainly, the problem lies in your staging skills.
What exactly is Blog Staging?
For those who haven't heard the term, I've borrowed this term from the real estate sector, where home staging happens to be a well known ploy. Home staging is the process in which someone makes small improvements to their properties to attract and get better offers from the buyers. Now, that is a little over simplified explanation but hopefully, you have got the idea? Going by the same logic, blog staging is all about setting up your blog to act as a magnet for advertisers. And remember, whilst home staging can be a little thorny for an amateur, blog staging is relatively easier and you don't need to hire some professional to do the job.
1. Prop up your advertising space:
Ideally your theme should be supporting some advertising space and banners by default, and you can start your staging from placing some captivating graphics or text to catch the attention of advertisers. Do not just stop at placing the default image that says "Advertise Here". Set up a separate page with the details and pricing plans, and clicking on that image should take the prospective advertisers to that page where you have explained the advertising options for businesses that will be interested in offering some products or services to your readers. Jot down a compelling marketing copy for this page that emphasizes on the number of visitors and the fact that the majority of these visitors are looking for the information or resources related to the their business (which is of course the main theme of your blog), and how advertising at your blog will provide maximum exposure to their business. You can also use some charts, comparisons, and statistics to prove that this targeted marketing will be far more rewarding as compared to other advertising options.
2. Don't wait for the advertisers to come by – Reach out to them:
If you are targeting and getting local traffic then your blog can be an excellent place for the local businesses to promote their products or services, but usually brick and mortar businesses are not too good at comprehending the power of internet marketing. Therefore, you need to meet them face to face and explain how advertising at your blog will be beneficial to their businesses. Remember that getting your first advertiser is going to be the toughest, once you have got a couple of businesses advertising at your Blog, it wouldn't be too hard to lure other businesses (especially their competitors) as well.
3. Prey on your targeted advertisers at online forums & social networks:
An even better approach than showing up at their place and making a proposal is to hang around where your targeted advertisers are hanging out. Thanks to internet, you can do this quite easily by spending some time regularly at one of those forums or social networks like Facebook, Twitter, and LinkedIn. You don't need to ruthlessly spam the hell out of your contacts, just make good contacts and act natural, and it's only a matter of time when they will click on your blog (given in your profile) and the idea of using your blog as an advertising platform will inevitably come to their mind.
General Guidelines:
The blog must be at least 6 – 8 months old, because the older it gets, the chances of increased traffic and reputation will escalate. Moreover you need to ensure that you are ranking good for some industry specific keywords by using the typical SEO techniques. In case you don't have the time, you can hire some professional SEO company to do the job (however, don't go for one of those overpriced companies).
Your blog has to be presentable and professional, lots of bloggers overlook the importance of a professional and unique design, to cut a long story short, the blog must be able to stand out of the crowd.
Try defining your audience and keep the audience in mind whenever choosing the topics to blog about. It will help in achieving a dedicated readership as well as advertisers.
Set realistic prices, it is only natural that the advertisers will happily shell out huge bucks to appear on leading blogs, but if you are just looking for your first advertiser or sponsor, you should settle on relatively lower prices.
Make it easier for the advertisers by providing the complete information about pricing, duration, payment terms and conditions, etc, this would avoid confusions and would save a lot of unnecessary mailing.
Come up with different pricing structures, offers, plans, discounts, and all that, to accommodate all types of advertisers.
Last but not the least, if you can manage to get a significant amount of traffic, you will end up roping in the best advertisers, so it's worth spending time on Internet Marketing.