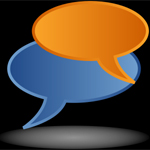 WordPress is one of the most commonly used platforms of blogging, currently supporting a large number of blogs. It is known for its ease of use (you can install and use it even if you don't have a technical bone in your body) adding quality and distinct features to the blogs, furthermore, the search engine friendly script goes a long way in improving your organic traffic. WordPress plugins are the user friendly web clients, which are used by almost all WordPress users. Live chat WordPress plugin is a great live interaction and customer support tool that facilitates live chat by adding a customizable plugin to your WordPress website. Live chat WordPress plugins are especially beneficial for all e-commerce businesses in a number of ways. Let's discuss how using a live chat WordPress plugin can help you in making the most of your WordPress site.
1. Importance of customer support is well established and it is a very basic requisite for all kinds of businesses. Even in this day and age, you will find that many online businesses don't ensure greater customer support. Live chat feature at your website will not only help in retaining the existing customers but it will also go a long way in getting new leads.
2. Some online businesses provide only phone or email support for their customers, which is not as prompt and efficient as a live chat option at your website, especially email support can be very time consuming and irritating for the customers.
3. At times, it's easier to provide customer support on live chat than phone, because the customer support staff gets more time to think and come up with the best possible response. Skilled chat operators are always ready to provide guidance and assistance to the visitors and as a result it can give a considerable boost to the business.
4. Live Chat WordPress plugins make your customers feel more comfortable to deal with your business because they come that someone is always there to assist them even after the deal has been closed. Live Chat plugin will save your business from negative marketing because the customers can directly come to your website and resolve their complaint, which is sometimes not possible on email or even phone.
5. In addition to this, live chat WordPress plugins can add a lot of interactivity to your website, your visitors and customers can get in touch with you anytime without leaving your webpage.
6. This direct interaction will help you to stay in touch with the latest demands and requirements of your targeted customers, you can get a better idea of the changing needs of the customers which helps you to modify your product or services as per their needs and requirements.
These are just some of the basic advantages of a live chat WordPress plugin, but this list is not all inclusive, feel free to add more creative uses of live chat plugin in this.