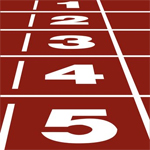 Running a popular blog contest is a powerful weapon to kick your tired old blog into overdrive. Not only will you attract a ton of new visitors – who hopefully
become subscribers
– but you will likely have a lot of fun. Blog contests have graced the blogosphere for years, ever since blogs became the buzzword of the 21st century.
Savvy bloggers run several contests throughout a calendar year because it always revs up their readership, hence paying them a healthy ROI on their time and in some instances on their money.
The following success tips will make your next blog contest a raving success – one that the blogosphere will remember for months to come.
1. Prize It Right
When picking a prize for the winner(s) of your contest you should look at your industry first. What is it that really gets people's hearts all warm and fuzzy? If you are a web designer holding a contest for fellow designers and wanna be professionals you could organize things like free content from freelance writers for the next five projects (saving them money they would otherwise have to pay), free software to simplify their lives, free tutoring to help fellow professionals reach the next milestones, etc.
If all else fails and you can't think of something useful, consider offering a popular gadget; think iPhone, iPad, and Android tablets or a smartphone, or if the budget can stretch that far a trip always goes down well. However, this is likely too expensive an option for most
bloggers.
Here are some more ideas to help you pick the right prize:
Make it great value (think investment of their time vs the possible win)
Offer prizes to the top three winners
Use
well-known sponsors in your industry; ask them to sponsor your contest
with a decent prize in return for free traffic and backlinks
Consider giving away cash – cash is still king
2. K.I.S.S.
K.I.S.S. stands for keep it simple stupid. If you want your contest to go off like a rocket on fire you have to make it easy for contestants to participate and promote. Too many
bloggers send their readers on a wild goose chase with instructions to do this and that.
Doing this will likely scare readers off from participating because it is too complicated.
Stick with one (or several simple) task(s) and make it/them fun: You could ask readers to blog about you with a link back to your site, shout-out to you on social media (i.e. re-tweet), write a short 300 word novel about you that includes the words – cat, mercy, Washington
and a link back to your blog from theirs – then let your readers decide on the best entry, etc.
Add social media buttons to your site: This will make it super easy to promote your contest and will get you more exposure and traffic.
Set forth clear terms: Make it easy for people to take part of your contest, but set out clear
terms and conditions – just in case you get the usual clown who tries to take the fun out of the event.
3. Offer Thanks
Show your readers that you care by answering each comment, and each question on your blog. Prepare to get busy. It will pay off to care.
You can also use social media shout-outs to say thank you for entry X, Y and Z. This will draw more eyeballs to the contest while appreciating all entries.
4. What is Your Theme?
A great tip for a successful blog contest is to use a theme. Think seasonal, popular holidays, etc. The more fun you make this, the more people will participate.
Since social media is so hot right now you could also theme your contest to places like Twitter, Facebook or YouTube (heck you could hold a video contest for the best short movie about "xx" – 30 seconds). By using social media you will create a lot of free hype with the help of others.
5. Promotion
Once your contest is ready to roll make sure you promote it. Unless people know about it they won't be stopping by your site. Here are some ideas to supercharge your contest promotion:
Use Twitter and offer additional entry points to everyone who re-tweets between now and then (set a deadline)
Create a Facebook Page just for this occasion and invite all of your friends
Visit industry forums and promote your blog contest by actively participating in the discussions (please don't spam)
Promote to your list – you do have one, don't you?
6. Keep the Contest Alive
The best way to run an insanely successful blog contest is by keeping it alive. People forget things fast. We are so busy that we move from one byte to the next in milliseconds, forgetting what happened five minutes ago.
Use fun announcements on your blog to point people to your contest
Keep the contest entry deadline short; between three days and two weeks
Ask for help from fellow bloggers
Use social media status updates to keep the punters coming
In Closing
A really successful blog contest doesn't stop with the deadline and number of entries gained. It should end with a high. Make sure you reward all winners ASAP. Publish the results on your blog and on your social media profiles for all to see. This will build your credibility. It will also build trust between you and your readers.
Guest bio: This post was written  by Lior who is a marketing advisor to 123 neon signs, a leading neon signs online store.