As search engines and their algorithms become more refined, more ranking signals have emerged to help rank sites and order them so searchers can find what they're looking for. One of these is domain authority. You can use domain authority to see how your website is faring in comparison to comparable websites. Increasing your domain authority can positively impact your PageRank and how many visitors you get on your site.
What is Domain Authority?
In layman's terms, domain authority is a website rating. The higher your domain authority, the better your website in comparison to other websites. Unlike SEO, a higher domain authority won't directly affect your PageRank, but it is an indirect metric that can help you determine how your website fares compared to others. If a site has a higher domain authority, that is an indication that it will rank higher than comparable sites.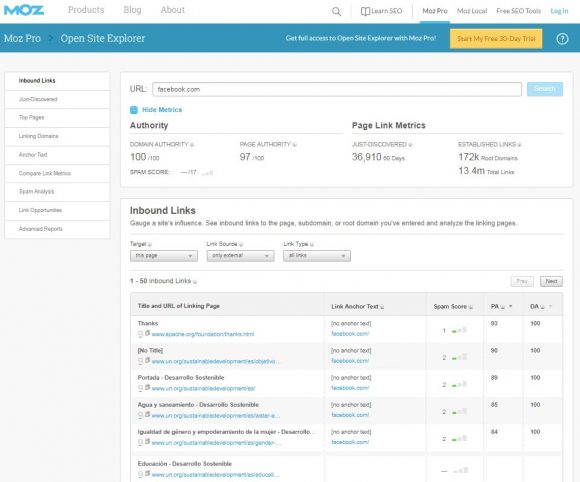 Who Determines Domain Authority?
Domain authority is a metric developed by Moz. It was designed to be a prediction of a site's rank on a search engine results page. Domain authority is logarithmic, so it's harder to increase your score at higher levels than it is at lower levels. For example, moving your score from 15 to 25 is easier than moving it from 85 to 95. Your efforts go farther earlier on and it requires more work to get the same results later.
What Factors Affect Domain Authority?
Domain authority scores are measured from 1 to 100 and higher scores are better. A lower score means you're less likely to have a favorable rank on a search engine. However, a lower score also doesn't mean that your website is necessarily bad. Look at other sites in your niche and see how they rank for domain authority. If similar sites have much higher scores than yours, it's a sign that you should work to improve your domain authority. If your site is ranked similar to high-performance sites in your niche, then you're doing well. Remember that domain authority should be used as a comparable metric instead of an absolute one.
How Do I Find My Domain Authority?
Use an online service designed to show your domain authority. Moz, the company that determines domain authority, has one of their own. Type your URL into Open Site Explorer to see your domain and page authority. You can also see how many inbound links Moz has discovered in the last 60 days, which is important because new links help the site stay relevant over time.
Comparing Domain Authority
To get an idea of where your site ranks in comparison to others, type the URL of a similar site into Open Site Explorer. You can see the domain authority of that site. Make a list of the information provided, and then compare it to your own domain authority results. This gives you an idea of which site is more likely to rank higher in Google search results.
What is Page Authority?
Page authority is the measure of a particular page's metrics. Sometimes a domain will be rated highly, but a page will have a lower ranking. An example of this is blog websites. The domain Blogger.com has a high domain authority, at 90/100. An individual blog without many inbound links is a page on Blogger, but itself may have only a 1/100 page authority. This means that the page isn't likely to rank high, despite the high domain authority of the domain.
Where Does Moz Get Information to Calculate Domain Authority?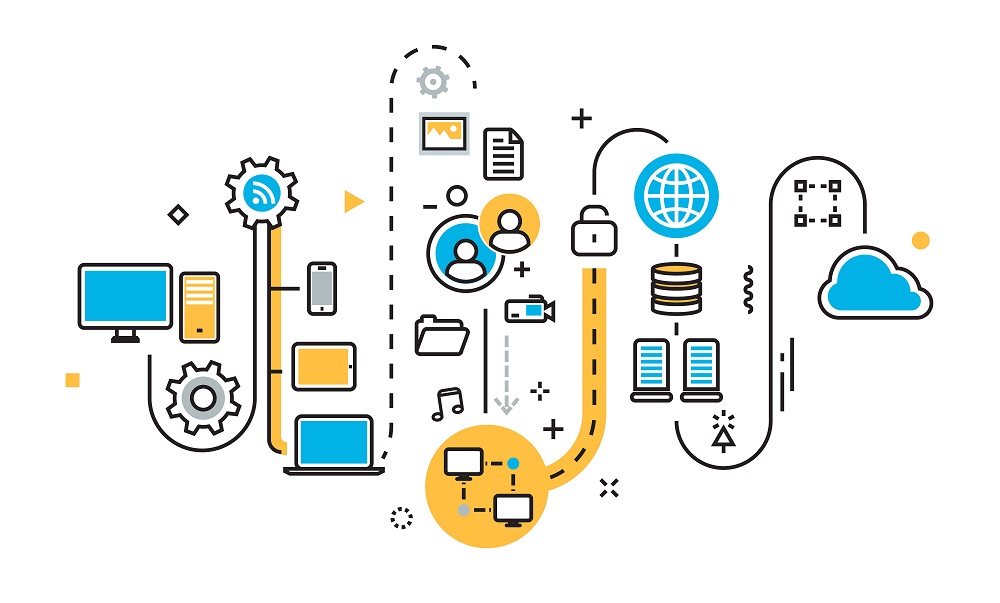 The Mozscape Web Index is a map of websites and the links between them, in the simplest terms. Like Google's crawlers, it crawls sites and takes a snapshot of them that provides information to Moz about website performance and utility. It's updated once a month and was developed as a tool to judge SEO and determine how to improve site ranking.
When Mozscape updates, the number of links, types of sites, and other information changes. This means that your domain authority and page authority can change from update to update. Another metric that changes is exactly what the highest domain authority achievable is. Since top sites are constantly getting massive numbers of new inbound links, the top domain authority that's possible is always changing in different niches.
What If My Pages Aren't Ranked by MozScape?
MozScape indexes pages from the top down, so it first indexes the homepage and the sites linked from the homepage. Sometimes pages deeper on a site aren't indexed right away—but that doesn't mean they won't be included in future updates. If you're waiting for a page to be included in the snapshot Moz takes of the web, consider moving it up in your site's hierarchy or working on getting more inbound links to that page.
In general, the most useful thing you can do to get a page indexed is attempt to get links from sites with a high MozRank. As with most SEO, the best way to get these links is to publish regular, interesting, and relevant content, according to Moz.
Pages with a custom Top Level Domain aren't indexed by MozScape, which is a result of the way their tool is built. They also don't index sites that aren't linked to their seed URLs.
What Affects Domain Authority?
One of the primary drivers of domain authority is your link profile. As with SEO, the type and number of sites with links to your domain matter a great deal. MozRank and MozTrust are other metrics that go a long way to determining how high your domain authority is. Moz explains that there are many different factors that influence domain authority because it is meant to measure how a site will rank in Google search results. Google uses many factors to rank and so, too, does Moz.
Link Profile
Your link profile is determined by how many sites have links pointing to and from your website. There are both follow and nofollow links, each of which have a different impact. A link profile can be judged by the number of links, the types of links, and what sites those links are from. Links from higher-quality, more authoritative sites are more valuable than links from spam or low-quality sites.
MozRank
MozRank is comparable to Google's PageRank and scores links on a scale from 1 to 10. It measures how popular a certain URL is, and is determined by which pages link to that URL and how often. Like domain authority, MozRank is a logarithmic scale. This means it's harder to go from 1 to 2 than from 3 to 4. However, most URLs have a MozRank that's a fraction, like 0.08. Pages with scores at 1 or 2 are the exception rather than the rule. Most sites with a high Google rank will be higher than 1, however. The reason so many pages have low scores is because there are billions of pages that have no or few links pointing to them.
MozTrust
MozTrust is a measure of how trustworthy sites that link to a URL are. This metric is important because when a site with a high level of trust—like a government site or university—links to you, it is a positive endorsement. Ranking trusted sites higher than those with links from less trustworthy sites can help reduce the amount of webspam searchers are subject to.
Raising Your Domain Authority
Raising your domain authority can help you rank higher on a search engine results page, because the same things that raise your domain authority also improve your SEO. Improving your link profile goes a long way toward raising your domain authority. There are a few other steps you can take to improve your domain authority score as well.
Get More Links
This is the way to have the most influence on your domain authority. Increasing the number of backlinks from quality sites will raise your score more than other factors. Keep in mind, though, that you must keep your focus on quality sites. If you use low-quality sites, it can actually hurt your domain authority and SEO.
Google has algorithm updates, like Penguin, that target spam and black hat SEO techniques. Using these types of strategies to get links will come back to haunt you and tank your PageRank and domain authority, even if they offer some utility at first. Professional, white hat link building is the way to go when you want proven results that last over time.
Diversify Your Links
Another way to make your link profile work for you is to diversify it. If you're getting most of your links from the same sites or types of sites, look elsewhere for new links. Consider ones with different domain extensions or locations around the world. It's important that these sites are high-quality as well.
One way to diversify your links is to gain more authority in your niche. When people are interested in your content and company, you're more likely to be approached for content swaps or guest spots. These can help create new inbound links to your website.
Internal Link Structure
Make sure you're using strong internal links on your website. Blog posts that reference one another should be linked together. Topics that reference others you've written about should be linked so readers can easily get more information. A strong internal link structure can offer link juice while also raising your domain authority. If you're not sure what to link together yet, start producing content that elaborates on or connects to other topics on your site.
It's important that your internal links have strong associations. Don't link an article about pasta sauce to one about importing cars.
Disavow Negative Links
Sometimes spam sites or low-quality sites link to your domain without your consent. Google offers a Disavow tool that allows you to remove the connection to your site. Removing negative links can help raise your domain authority because it removes any penalty for these low-quality associations. You can also contact the websites that link to your site and ask for those links to be removed.
Trusted Sites
Focus your link-building efforts on sites with a higher MozTrust rank. Even a few links from very high-quality sites can have a large impact on your domain authority. Since links from very reputable sites can be hard to get, don't make this your entire effort—but do try to get at least a few so that your MozTrust rank improves while you're also building new inbound links.
Optimize Your Pages
If you haven't already optimized all your title tags, image tags, images, and content for search engine purposes, do it now. Your search engine optimization helps improve both your PageRank and your domain authority, and therefore it is essential that your page is optimized.
You should also consider updating your site more often if updates are few and far between. More updated sites are more likely to get backlinks and are usually ranked higher than similar sites updated less often.
Since most people access the web on mobile devices, another thing you can do to improve your domain authority is to have a mobile-friendly site. You're less likely to lose visitors on mobile—and therefore views that can lead to links—if they're able to read and see your site in a favorable format.
Domain Information
One factor that can play into your MozTrust score—and therefore your domain authority—is what sites are linked to your domain registration. If you have multiple domains under the same or similar information and several of them are of low-quality, it can drag down the high-quality domains to a lower MozTrust score.
Another factor is the age of your domain. Older sites are more trusted than newer sites.
You can also improve your domain authority a bit by having a longer time before your domain name expires. Many sites expire in only a year. If you purchase your domain name for a greater length of time, it's a positive signal for a higher domain authority.
Your domain authority is a measure of how well you'll rank on a Google search engine results page in comparison to similar sites. If you're ranking low in your niche, take action to improve your domain authority score. Since it's based on things like your link profile and domain trustworthiness, an approach that favors search engine optimization should yield excellent results.