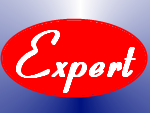 Did you know there are free resources that bloggers can use to find experts and professionals as sources for blog posts?  Did you know that these same free resources also allow you to offer your own services as an expert source, which gives you a great way to promote your blog both online and offline?
Consider this scenario — you're writing a great blog post, but you need an expert to help you get the facts straight or provide a quote to take the post to the next level of authority.  Where do you find an expert?
Consider another scenario — you want to increase exposure for your blog, build your authority and your blog's authority, and boost awareness and traffic to your blog by providing quotes and interviews to journalists, bloggers and publishers.  How do you do it?
The free online resources below can help you find experts and become an expert source for other publishers:
HARO is a free tool that journalists, authors, publicists, businesses, and more use to find sources and offer services as topic or industry experts.  You can submit your requests for sources using the form on the HARO website.  Each day, members are sent emails listing requests for experts and sources.  You can respond to any request that you're qualified for.  Just follow the individual response instructions published with each opportunity.  Follow the link to learn 5 tips to help bloggers maximize HARO.
ProfNet is a service offered by PRNewswire.  You can register for a free ProfNet account and then browse through submitted requests for experts and sources or publish your own requests. You can follow the link to learn how to create a ProfNet opportunity.
I have used both of the free tools listed above and recommend both to bloggers who want to find expert sources and promote themselves as expert sources.  For example, many of the real-world stories and case studies included in my book about social media marketing come from ProfNet and HARO calls for sources.  Through those requests, I met people and heard stories that I wouldn't have found on my own, and I broadened my own online network in the process!
Have you used HARO or ProfNet?  Leave a comment and share your story.