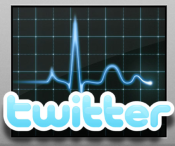 Many bloggers have great success driving traffic to their blogs through Twitter.  However, you'll only get so far on Twitter if all you do is tweet your own articles all the time.  Twitter is a community, and you need to spend time building your network of brand advocates who learn to recognize your name and expect great content from you.  This is a form of loyalty that builds over time through your consistent tweeting of great content — your own and content from other publishers across the web.
But that's not all! Check out the tips below to get more retweets!
1. Format for Retweets
Not only do you need to tweet content that is interesting, relevant and adds value to your target audience, but you also need to format your tweets for optimum retweetability.  The first thing you need to do is to make sure the link you include in your tweet stays intact when your tweet is retweeted.  Don't stick your link at the end of your tweet!  Instead, move it toward the beginning of the tweet, so people can add their own message when they retweet it without worrying about losing the link (or worse — not noticing that the link was lost in the retweet).
2. Track Your Tweeted Links
Next, make sure you use a URL shortener that you can track.  While it might be quicker and easier to simply tweet any old link without worrying about the structure of that link, there is more to URL shorteners than saving characters.  Use a tool like bit.ly or snurl or another URL shortener that allows you to create a free account, so you can track the clicks on the URLs you share.  Analyze which links get the most clicks, so you can get a better understanding of what kind of content your followers are interested in enough to click on the link you provide.  That's the kind of content you want to keep providing, so you get retweeted more often and build a larger audience of engaged followers.
Remember, it's better to have a smaller number of highly engaged followers who actively click on your links, retweet your content, and correspond with you than it is to have a larger number of inactive followers that click the Follow button then disappear.  Quality trumps quantity if you're truly using Twitter to build your blog for the long-haul.
3. Be Shareworthy
Next, make sure the content you tweet is shareworthy.  If you're tweeting content that no one is interested in, then they won't retweet your content or engage with you at all.  Monitor your shortened URLs for clicks as well as your @replies to keep track of which tweets are being shared.  Get to know your audience, so you can deliver more content that they're likely to share with their own followers, thereby building your online reputation (and your blog traffic) even more.
Twitter doesn't drive a flood of traffic to your blog overnight, but with consistent and persistent effort, you can build relationships with your Twitter followers and slowly build your blog, too.  Don't give up.  Just take the time to do your research and learn what makes your tweets shareworthy and retweet-worthy to your target audience.  If you don't take that step, your efforts won't reach their full potential.
Image: jasonh1234 on deviantArt