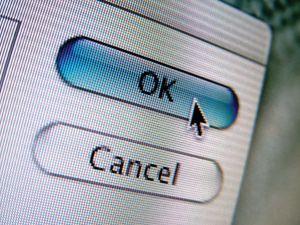 Blog contests are a great way to drive short-term traffic to your blog, and hopefully, if your prize is relevant to your blog topic, some of those new visitors who come to enter the contest will poke around your blog, enjoy what they see, and return!  Even better — they might tell their friends about your blog, link to your content from their own blogs and social web profiles, and more.
In other words, a blog contest can kick-off the compounding effect of blogging and help your blog grow in the short term and long term.
How do you get massive traffic to visit your blog and enter your blog contest?  Fortunately, it's very easy and only takes a few minutes thanks to several websites that allow you to promote your blog contests for free!
Following are five websites where you can promote your blog contests for free.  All you have to do is register for each site and enter the information for your contest to get it in front of huge audiences of people who are actively searching for online contests to enter.  I have used all of these sites to successfully drive traffic to blog contests except SweepsAdvantage.com, so I can attest to the fact that they work!
This is the best site I've used to drive traffic to blog contests.  Just create an account, login, and click on the Sweepstakes Directory tab in the top navigation bar and then the Add-a-Sweep link in the sub-navigation bar that appears.  Complete the provided form with accurate information, and your contest will be added to the directory.
This is another site that successfully drives traffic to your blog contests.  It's actually a forum that you can register for and then post a new message in the forum to promote your contest.
The About.com Blogging site has a forum that includes a folder dedicated to blog contests where you can register for a free account and post your blog contests to the forum at anytime.
The About.com Sweepstakes site also has a forum that includes a folder where you can register for a free account and add your blog contest to the list of contests and sweepstakes.
To publish a contest on the Sweepstakes Advantage site, register for a new account and click on the Add a Listing link in the left sidebar.
Blog Contest Promotion Quick Tip: To boost traffic to your contest, make sure the heading/title of your contest sounds really great when you submit it, because that might be the only information people see before they click through to enter your contest.  Make it impossible for them to resist by enticing them with a great title.
And don't forget to write clear rules in your blog contest post.!
Where do you promote your blog contests to drive traffic to them?  Leave a comment and share your tips!
Image: stock.xchng