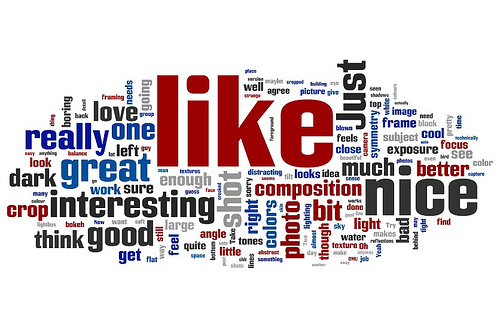 Blog commenting is one of the most effective methods of increasing your brand awareness, attracting visitors to your blog and learning from the best bloggers in the field; thus helping you to fully grasp what your niche wants and needs. Its a blogger's special tool for launching an effective advertising campaign and the only thing that will be spent with this method is time.
It is a proven method that I see many bloggers use to make strong connections in the blogosphere and grow their online presence to respectable heights. So let's talk about how blog commenting, the right way, can give you that nudge you've been waiting for.
Create & Stick To A Schedule
I believe that every task in blogging should be done based on a schedule; of course, with a little room for spontaneous posts and marketing ideas. Creating a schedule will help you to plan ahead, foresee and prepare for possible difficulties and leverage market changes. So, do the same for your blog commenting routine. Set aside an hour or two at a specific time each day to visit other interesting blogs to comment on. This will be your hour of learning, sharing and promoting.
I see many successful bloggers who completely quit commenting on other blogs just because of a little success. Making blog commenting as important as posting will ensure that you get it done and do it consistently. In addition, other bloggers will be more likely to visit your blog regularly if you appear to be a genuine and dedicated blogger and reader.
Aim For Realistic Targets
Set a minimum number of blogs to comment on each day like about maybe 10, and give yourself a pat on the back or some other reward when you achieve it. Setting targets will help you to focus on this task better. Pretty soon, at the end of the month, you would have commented on up to 300 blogs if you stick to your plan. That's 300 links that others can possibly click through to your blog and if you continue in the months to come, this can easily translate into thousands of links back to your site.
Adhere to Blog Commenting Rules
As you aim to grow your online reputation, its very important that you know and stick to the rules. Its very easy to become an outcast if you constantly break others' commenting rules and it shows massive disrespect when you do. This is no way to build a solid reputation and attract visitors. If you disagree with what you read from other bloggers, say so gracefully with reasons and suggestions and without blatantly attacking.
Many blogs have a commenting policy explaining their rules; so look out for one when you decide to leave a oomment.
A Little Self Promotion Is Fine
Using links back to your own blog in comments can easily seem spammy so use this one with caution and think before you post. The most important thing is that you are providing extremely relevant and useful content through your links that strongly support or are related to the article you left the comment on. This can send lots of traffic to blog and especially if the comment is on a popular site, you will find that you will consistently receive visits through them even months later.
Discussion & Conclusion
Blog commenting in itself is a science that can be mastered to help you to soar sky high among the pros if you choose to do it right. However, don't let commenting be solely about self promotion and getting something in return but enjoy yourself, connect with other bloggers while ensuring that you consistently contribute and add value to the blogs you visit. You will be more respected for this and your chances of success will be greater.
How has commenting helped you to grow along your blogging journey? Approximately how many blogs do you comment on per month? Please share your experiences with us in the comments below, we would love to hear from you.