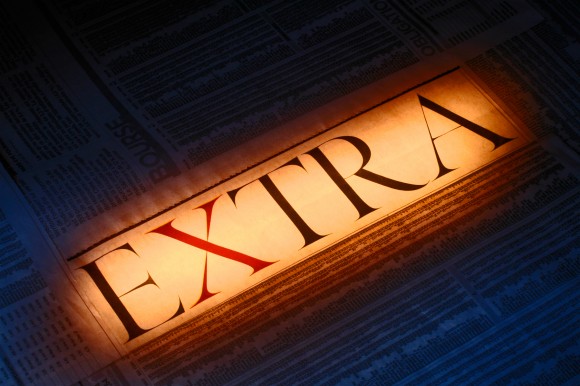 Social media and public relations have some of the similar duties– they both deal with community awareness as well as damage control (when it is needed). Because of this, it can be beneficial for companies to occasionally combine their public relations and social media messages to further increase a positive brand association and to address public reputation crises.
Brand Mentions
When a company's service or product is mentioned by a well-known individual, website, magazine, or newspaper (either through social media, online, or in print), this can be a great PR opportunity. Publishing a "Mentioned On" page on the company's website with quotes or proof of the mentions  can be a great way to gain customer trust. Additionally, when a product or company receives an award or accolade, the company can both send out a press release and mention it via social media.
Service or Product Launches
When a company is launching a new service or product, the announcement of the launch is crucial and should be posted on social media profiles, the company's website & blog, as well as through press releases. Utilizing all these different mediums can help further exposure and reach as many audiences in possible. In addition, new service or product launches are also a great area to also involve the advertising department to run traditional, online, and social media ads to announce the new products or services.
New Employees
When a new executive or employee joins the company, depending on the size, both public relations and social media can announce the new addition to the team. This is especially the case for executives such as a new president or CEO or an employee that will be heavily involved with the public, such as a community manager or publicist. Customers and users like to be involved in a company's changes and events; it makes them feel closer and more tied to the company.
Other News
There are several other instances where other news is pertinent to be shared via public relations efforts and social media marketing. This could include a new website or blog, new mobile application, changes in pricing or routine, or even a new office.
When it comes down to it, any information that needs to be shared with both the media outlets and the target and current customer base should usually be something that is shared via social media and public relations efforts.
Kelsey Jones runs her own social media and search marketing business, The Social Robot, where she helps clients grow their online presence. She was voted one of the top 100 marketers of the year by Invesp in 2009 and has worked for Yelp, Run.com, and Bounty Towels. Check her out at The Social Robot and on Twitter @wonderwall7.