There are several social media sites that companies need to keep updated, in order to have a good all-around social media presence. This can get overwhelming if not scheduled or delegated correctly, but fortunately, planning ahead of doing a lot of work proactively when profiles are created can make the process much easier. One profile that should be set up completely initial is a company's LinkedIn page. Filling out certain fields of a LinkedIn company profile can make it stand out more when compared to competitors or other company profiles.
Basic Information
These basic information fields, including the company website URL, the locations, and the main industry, are what should be filled out first. Because the URL is hyperlinked automatically, this is especially crucial, because it both gives the company website a link and encourages LinkedIn users and visitors to visit the site.
Company Description
Because it is placed at the top of company profile, this field is very important. The company description is a large text field that can hold a large amount of information. It does cut off after 4 lines or 2 sentences (depending on length), calling for readers to "read more". Because many users may not click the "read more", put the most important information in these beginning lines.  Information that can be placed in this field includes services offered, mission statement, and main overview summary.
Company Blog RSS Feed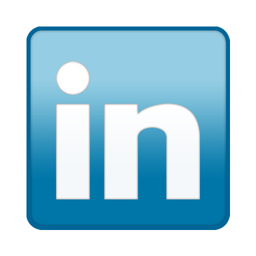 This is an easy field to fill out, if you know the company's blog RSS feed URL. For many blogs, the address is usually http://www.companyblog.com/rss/ or http://www.companyblog.com/feed/. This field is important because LinkedIn will automatically populate the company's latest blog post, thus driving more traffic to the company website.
Company Specialties
Because users can search for specific keywords in fields like these, filling out the specialties field can help the company profile be found on LinkedIn. Be sure to use succinct keywords that are search terms that people may be searching for on the website. For instance, an internet marketing company should have "social media marketing" in the field instead of "We do Facebook and Twitter for clients!". This makes the profile much easier to both read and be searched.
These are just some of the fields that are important when filling out a LinkedIn company profile. Filling out the entire profile can further increase the likelihood of attracting potential employees and customers.
Kelsey Jones runs her own social media and search marketing business, The Social Robot, where she helps clients grow their online presence. She was voted one of the top 100 marketers of the year by Invesp in 2009 and has worked for Yelp, Run.com, and Bounty Towels. Check her out at The Social Robot and on Twitter @wonderwall7.