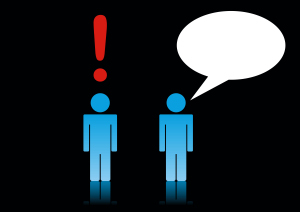 Yaro Starak has some great advice for bloggers in one of his recent posts. He advises us to create new jargon for our niche. This strategy builds the perception that we are experts who know what we're talking about. Also, a new term or buzzword can function like other branding elements such as a logo, blog design, or writing style since the term will remind people of our blog.
Borrow Terms From Other Niches
You don't necessarily have to create something completely new. You can take jargon from other niches and apply them to your niche.
For example, Bill Simmons is a sports writer that's famous for an NFL playoffs gambling guide. I think one of the reasons his guide became popular is because he gave it a unique name. Instead of just using a generic name like "A Guide to the NFL Playoffs", he called it "NFL Playoff Manifesto".
The word "manifesto" is typically used in politics, arts, and technology, but Simmons creatively used it for American football. The unique name of his guide differentiates it from other guides, which gives him an edge in perception and branding. Plus, "manifesto" sounds more authoritative than "guide".
Help Your Readers Understand Abstract Concepts
Not only does new jargon brand your blog, but it can help your readers understand abstract concepts. For instance, consider Seth Godin's term purple cow. He invented that term to help online businesses understand the classic marketing concept, unique selling proposition, or USP. USP can be a difficult concept to understand but the metaphor of a purple cow standing out in a field of regular cows makes the concept easier to understand. Also, the concept sticks better since it's hard to forget a mental image of a purple cow.
Keep Important Ideas Fresh in Your Readers' Minds
Sometimes a term gets overused and becomes cliche. You can give it a fresh, new name to keep your audience's attention. For example, some of the basic advice for bloggers is to "write quality content". We get told over and over that "content is king". Yaro created a new buzzword, pillar article, to remind us the importance of quality content. Also, his term helps us think about quality content in a more concrete way. Chris Garrett and Brian Clark have similar words, flagship content and cornerstone content, respectively.
Make Your New Concept More Memorable
If you come up with a totally new philosophy or idea, you'll definitely want a short, catchy buzzword to quickly describe it. A short phrase is much more likely to spread virally than a long-winded explanation. Consider Tim Ferriss, author of The 4-Hour Workweek. He uses the term lifestyle design to refer to his philosophy of escaping the 9-5 job and living your dream life. And he calls the people who are successfully implementing the philosophy the new rich.
Give an Unnamed Concept a Name
Finally, you don't even have to actually develop the concept. You can take an existing but nameless concept and give it a memorable name. (Of course, give credit to the original source.) For instance, Malcolm Gladwell popularized the term 10,000 hours rule, which states that it takes about 10,000 hours of practice to achieve expertise in a skill. But he got the concept from chess. Studies have shown that it takes at least 10,000 hours of chess practice before you can become a grandmaster. Gladwell took this concept and applied it to many different fields in his best-selling book, Outliers.
Over to You
Have you ever created a new buzzword?
What are some ideas for new jargon that could work in your niche?
Performancing offers blog management services.