Marketing via email is a great way to expand your customer base and increase your sales without spending too much money. Providers of services and goods can easily disseminate announcements, deals, and promotions, and also grow their business by increasing the number of prospects and making the first contact with cold leads. Taking an effective marketing campaign from theory to practice, however, is easier said than done. Unless you employ the proper marketing strategies and techniques with your email marketing campaign, you may even suffer brand damage instead of just suboptimal results.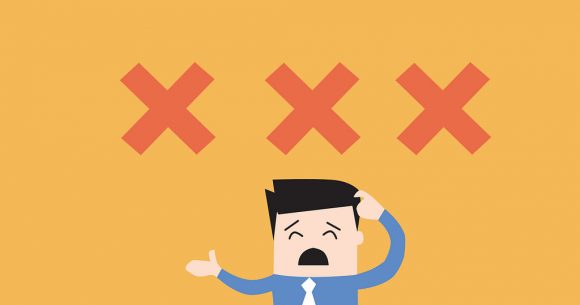 According to Amit Khanna, Salesgenie's president of medium and small businesses, a great email campaign comprises multiple elements. Among the most important of them are the offer and wording, which covers everything from devising an engaging subject line to coming up with a powerful call to action to conclude with. "But a winning campaign is so much more than an excellent service or product and compelling copy," adds Khanna. You can check out a marketing guide to learn more here.
Besides the email itself, other elements such as mode of delivery, email design, the way information is targeted and mailing list data are equally important to email marketing, said Khanna. He also added that, in sales, everything revolves around delivering the right message to the right individual in the proper time frame, and email marketing is no exception to the rule.
According to Khanna, there are five critical mistakes that email marketers commonly make, which small businesses should avoid in order to enjoy higher return rates from their marketing campaigns. Read about them below.
Not targeting individual customers.
While all it takes are a few clicks to send out emails to all your customers with email marketing, going with the same email to each and every one of them is far from effective. To ensure that each recipient only receives the most appropriate message, segment your customers based on certain criteria, such as target demographic, context, or offer of your emails. It may require additional work, but it will definitely pay off in terms of results since customer targeting is essential to email marketing success.
Using non-responsive design.
More than half of all emails are now being read on mobile devices, which means that your emails should be optimized with responsive design to be easily read on smartphones and tablets. By complying with the principles of responsive design, your content will be seen how it was meant to be seen, regardless of the end user's device. Otherwise, your customers will be forced to pinch or scroll left or right, just to read your content, which could be enough of a reason to get rid of your email in the first place.
Violating the terms of service of the email marketing platforms.
Avoid using communication platforms like ConstantContact or MailChimp for email marketing purposes, since these services prohibit companies from using any mailing lists that aren't coming from them. However, many marketing professionals violate this policy by purchasing third party mailing lists and loading them on these platforms, thereby risking account closure or, worse, banning of your domain, which you can learn more about here.
Buying lists without assessing the source.
If a mailing list is priced too low, avoid buying it. What you get usually corresponds to the price you paid for it, so try to get your mailing lists from cross-checked providers. For example, it is easy to find a whole DVD filled with email addresses for a hundred dollars, but the chances are that most of them are not valid anymore, resulting your email to be listed as spam or, worse, your whole domain being blacklisted. Buying lists is already not a great practice for the majority of companies
Using an outdated email address list.
There are two ways to get an email mailing list: either purchase it or compile it yourself, through website or personal sign ups; however, the validity of the email addresses is far from guaranteed in either case. There are anti-spam programs set up by email providers, which block or blacklist obsolete email addresses, so if your mailing lists contain many such addresses, it could trigger a red flag on your email address or domain. The best way to avoid this unfortunate situation is by validating the contents of your mailing list.
Of course this list is just the beginning. What else would you add? Let us know your thoughts and your story in the comment section below.
Matt Cutts Details the Most Common SEO Mistakes: What This Means to You
Amanda DiSilvestro gives small business and entrepreneurs SEO advice ranging from Google Analytics How-To's to AdWords best practices. She works as a ghost writer and freelancer at amandadisilvestro.com and Coastal SEO Consulting, and works as the Marketing Manager for a Travel Company, Discover Corps, full-time. Visit her website to learn more!
Amanda DiSilvestro is the Editor in chief for Plan, Write, GO. She has been writing about all-things digital marketing, both as a ghost writer, guest writer, and blog manager, for over 10 years. Check out her blogging services to learn more!