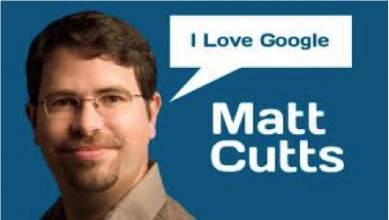 Whenever Head of Google Webspam Matt Cutts gives SEO advice, it's worth dropping everything you're doing. Although sometimes his advice is vague or answers an obvious question, you know that whatever he says is true. He also has insights into the search market that few others have, so when he shares opinions and answers using those insights it's a great way to learn more about the industry. In his latest video, Cutts did just that when he laid out the most common SEO mistakes made by small businesses. It's important to ask yourself: Am I making these common mistakes, and if so, why?
Top 5 SEO Mistakes According to Matt Cutts
The latest video gives you the feeling that you're not alone when it comes to some SEO struggles. The exact question asked to Cutts in the video was this:
"What are the top 3-5 SEO areas where webmasters make the most mistakes? How can we do better on those?"
Cutts explained that the biggest mistakes webmasters make are not very advanced or detailed, but rather seem pretty simple. Nonetheless, these are the mistakes that are most common (not most devastating). A few of the most common mistakes that Cutts explained, in order, include:
The website isn't crawlable. If your website is locked up and you can't go through and click around your website or you're somehow hiding your most important content, your website isn't overly crawlable and the Google bots won't be able to rank you properly (not to mention users won't be able to navigate your website well).
You don't include the right words on the page. Think about what the user is going to type and then include those words. It's also a good idea to put your business hours on the page, or if you're a restaurant include the menu as plain text and not just a PDF.
You think about link building and not compelling content and marketing. This is one piece of advice Cutts can't seem to give enough, and he adds it here as well. Thinking about link building cuts off things like talking to newspapers and other avenues.
You're forgetting about the title and description of your really important pages. Really pay attention to your homepage. You want what is showing in your snippet to urge people to click, and you want those who want to revisit your site to have a homepage title they're remember.
Not using Wemaster resources. This includes the Google Webmaster tools, the blog, Google videos, the Google Webmaster forum, going to conferences, etc.
What This Means to You
Understanding the most common SEO mistakes that people make can help you ensure that you're not making the same ones. Go through your website and check these five points and make changes if necessary. This will help you move forward in the future so simple problems aren't holding you down like many others.
What are some of the most common SEO mistakes that you've experienced or seen webmasters make? Let us know your story and your thoughts in the comments below.
Photo Credit: brandignity.com
Amanda DiSilvestro gives small business and entrepreneurs SEO advice ranging from Google Analytics How-To's to AdWords best practices. She works as a ghost writer and freelancer at amandadisilvestro.com and Coastal SEO Consulting, and works as the Marketing Manager for a Travel Company, Discover Corps, full-time. Visit her website to learn more!