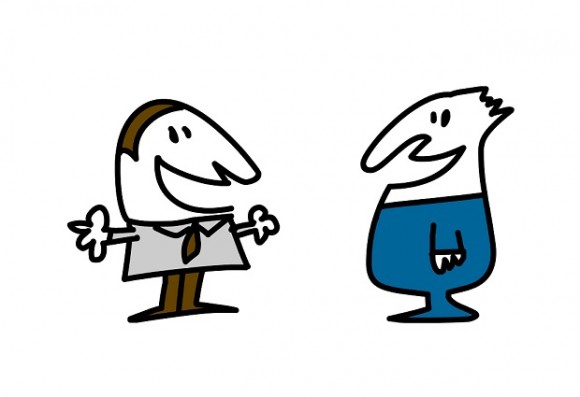 In the world of social media, it can often be difficult to find the baby bear of ratios. Some users share too much, outlining everything from breakfast, to an upset stomach, to theories to what made it that way, while others fall off the face of the earth for weeks at a time. Ideally, it's best to shoot somewhere in the middle, working to find a balance that is just right.
On average, a "reasonable" amount of sharing is considered to be a few times per day – enough to bring exposure, but not too much to overwhelm an audience. But, unfortunately, the number of posts isn't the only variable here … what is shared should also be taken into account. Social media is competitive, millions of users are constantly posting every single day; choosing the right words just could be the difference between a like and an unfollow.
What to Post
In general, social media posts should be lively, short, and attention grabbing – like they're the movie trailers of one's life. Who wants to click on a link when the teaser was boring and drawn out? To find the best content – the baby bears of social media – use a few simple steps that will help punch up any post.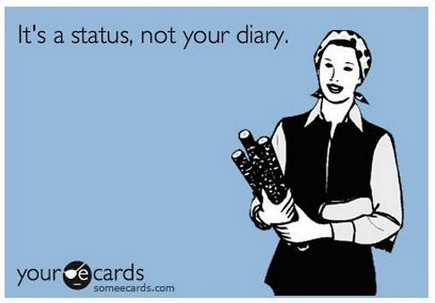 Ask questions. Users love to get involved and share stories of their own. If they can relate, chances are they'll comment, re-post, or even re-share. Ask for feedback, or if any online followers can relate.
Add pictures. Colors and shapes are much flashier and can bring in attention. After all, how many would have read this post without an image to spice it up?
Explain links. Do not (ever) post random links without some sort of explanation. Facebook generally adds its own automated spin, while other outlets leave readers in the dark. Provide a sentence or two of intrigue before posting to ensure maximum click-ability.
Comment back. If users think an account holder isn't interested, they may just move on to more committed pastures. Like responses, reply, and answer any questions that may arise. This is (arguably) the best possible way to interact with users in an interactive setting.
Social media can undoubtedly be a game of who's-sharing-what-and-when in a time where real time rules. Be sure to monitor posts in both frequency and subject matter to help get the most out of any social media account.
Kelsey Jones runs her own social media and search marketing business, The Social Robot, where she helps clients grow their online presence. She was voted one of the top 100 marketers of the year by Invesp in 2009 and has worked for Yelp, Run.com, and Bounty Towels. Check her out at The Social Robot and on Twitter @wonderwall7.