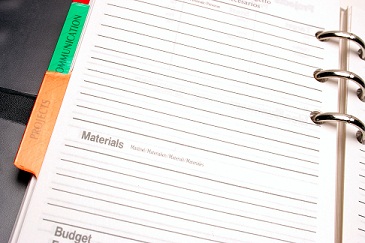 Even though most people would regard bloggers as tech-savvy and the ones to whom they can bring their computer to when it no longer will save any more images to the desktop after the first 500. However, it is possible that bloggers are making the same mistakes many others do when it comes to social media.
Not Connecting at All
Not utilizing social media at all is most likely the worst thing a blogger can do when it comes to maintaining a presence online. Creating a social media account is free and fairly easy to do; what takes the most time and effort is keeping it maintained. Many bloggers may feel that social media takes up too much time– however, considering the missed potential when it comes to exposing their brand, it is worth the while to at least set it up.
Not Responding to Feedback
Once a social media profile is set up for a fairly active and/or highly trafficked blog, then it will mostly likely continue to grow at a fairly fast pace. This is when comments, questions, and responses to items posted as statuses on the page. Bloggers need to answer and respond to these on a timely basis, as nobody likes to be ignored, especially blog readers. Participating in the social media community for the blog can help increase loyalty and readership.
Not Sharing Their Content
One of the easiest things to automate via social media are blog post RSS feeds. Use a service like Twitterfeed.com to set this up, which allows for instant posting on someone's Twitter or Facebook page. This can ensure that your posts are being shared automatically, without having to think about or remember it.
Not Allowing Others to Share Their Content
This is something that is a onetime set-up, but makes it easy to help blog readers share posts. For WordPress blogs, install social sharing plugins like Sharebar or Sociable.  For other types of blogs that have HTML capabilities, install an embeddable widget like AddToAny to appear at the end of posts.
Not Considering it as a Benefit
This goes back to the first mistake– taking social media for granted. Because blogging is an online writing platform, social media should be something that is easy to integrate into the overall blogging process. Most bloggers have nothing to lose when it comes to social media and should in fact add it as part of their blogging and online marketing strategy.
Kelsey Jones runs her own social media and search marketing business, The Social Robot, where she helps clients grow their online presence. She was voted one of the top 100 marketers of the year by Invesp in 2009 and has worked for Yelp, Run.com, and Bounty Towels. Check her out at The Social Robot and on Twitter @wonderwall7.