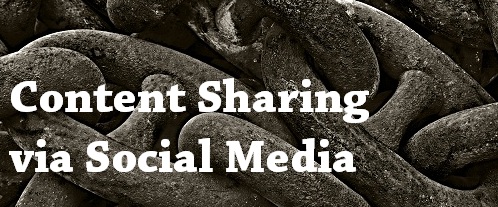 Many companies and bloggers create content with the hopes of it going viral– that is, having it shared with thousands (if not millions) of online users around the country and the world. However, the so-called mystery of how to make content popular on social media sites and otherwise continues to be something to be solved. However, if a writer follows these guidelines, they are much more likely to have their content be shared via social media.
Make it Interesting
Content is successful only when it either answers a question for several users or entertains almost anyone who reads it. There is something to be said for content that is high-quality and content that is just there to fulfill a weekly blog post allotment. Forgo regular "fluffer" content for appealing and engaging content to make your linking ratio much more higher per post.
Make it Linkbait
This is similar to the guideline above, but there are certain types and formats of content that are much more successful online. These include top 10 lists, infographics, cartoons, tie-ins to current internet memes, mixed media posts, free widgets, and more. However, it is important to note that even though linkbait is content that is created solely for the purpose of going viral, it definitely still needs to be high quality and not something that is forced.
Make it Shareable
Offer several opportunities to share content for the readers. Include easy sharing buttons at the top and bottom or scrolling side of the content and check them regularly to ensure that they are always working (occasionally free social sharing plugins tend to be buggy at times). Besides offering sharing links to the top social networking sites like Pinterest, Google+, Facebook, Twitter, and LinkedIn, including buttons to print and email the content also offers additional opportunities for sharing.
Make it Graphic Heavy
Content that is broken up with photos, clip art, illustrations, or infographics further supporting or describing the text can help keep a reader's interest. It makes the content more visually appealing overall without relying on the content alone. Additionally, graphics make content easier to share on social media sites like Pinterest and Facebook that offer an image preview of the posted links.
Getting your content shared on social media takes more than luck. It takes preparation, great writing, and an interest in sharing information rather than focusing on traffic. Making the quality of the content a higher priority than getting traffic usually achieves both traffic and loyal readers.