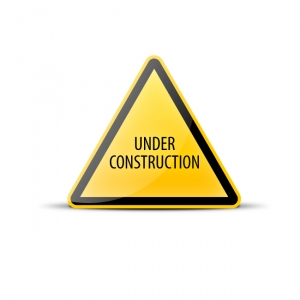 It's summer where I live, and summer is a great time to give your blog an overhaul.  That doesn't mean you need to invest hundreds of dollars or more on a new design, but it doesn't mean you need to invest hours upon hours either.
There are a number of things you can do that can freshen up your blog that take very little time and no money at all.
Five easy suggestions for a blog overhaul are listed below:
1. Clean up your sidebar.
Are there old ads or images in your sidebar?  Are you showing a list of links that no longer add value to your blog?  Can you rotate ads or try something new to make your sidebar more useful to you and your readers?  Your answers to these questions can give you a list of easy ways to freshen up your blog.
2. Check links.
Do links in your static pages and navigation bar work?  Do you have a blogroll in your sidebar?  Are the links in your blogroll valid or do they need to be edited or replaced entirely?  Broken links can be very annoying and damage the user experience on your blog.  Now is the time to fix them.
3. Add plugins or add-ons.
Could you boost the performance or appearance of your blog by adding some simple WordPress plugins or add-ons for other blogging applications?  Many plugins take minutes to install but can have a significant impact on your blog.
4. Invite a guest blogger.
Add a new perspective to your blog by inviting a guest blogger to publish a post.  It's an easy way to add some interest to your blog content, save you from writing a post for a day, and help you build a relationship with another respected blogger.
5. Get more social.
Are there links to your Twitter, Facebook and LinkedIn (or other social media) profiles in your blog's sidebar to help you build relationships with your readers across the social web?  In addition to including links, you can also use widgets from sites like Twitter, Facebook and Twitter to further promote your activities across the social web.
What's the first thing you do when it's time to give your blog a boost?  Share your tricks for cheap and easy blog overhauls by leaving a comment below.
Image: stock.xchng