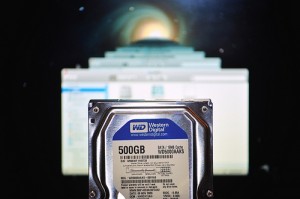 It would be nice if all bloggers had to worry about was coming up with the next great post.  But in a world of constant security threats, even WordPress blogs need to up backed up once in a while.  And it's better if you can backup your blog on a daily basis if you are updating the content that much.  There are several very good reasons you should be backing up your blog, but not all of them have to do with hackers or spammers.
Server problems
You may think that it will never happen to you, but servers do crash.  And your webhost may not have all those files backup for you.  I have heard many stories of those who have had dedicated servers that have crashed and they lost everything that was on their site.  Don't think this can't happen to you.  All of the hard work you put into your blog can be lost in a moment and it usually happens without any warning to prepare you for it.  But by having a simple backup of your blog you can make sure that even if your server completely melts down, you will be able to get your site up and running again in a matter of minutes instead of days and weeks.
Security Attacks
This one is more common in today's world.  Because WordPress is so popular, making up almost 15% of the top million websites in the world, more hackers are targeting WordPress blogs.  By the way, this is another reason that you need to keep your blog's software up to date.  These updates usually include some kind of security fix that you don't want to be without.  The older versions of WordPress are more susceptible to being attacked and hacked into, so if you have a lot of sites you will want to take the time to update each one, even though it is a little annoying.
There are also a lot of brute force attacks out there that use programs to cycle through different password combinations to your blog, trying to guess the right one.  A simple plugin like Login Lockdown can block any IP address that continually tries to guess your password.  You can also protect against these threats by changing your username from admin to something else and choosing harder passwords with numbers, characters, and symbols in them.
Since security threats are the most common way people lose their blogs, it's the biggest reason you should have some kind of backup system in place.  You can use a simple plugin like Backup Buddy that will email you the backup on a daily basis or send it to another server, and this way it's taken care of every day without you having to do anything extra.
Viruses and Malware
I had a virus on my WordPress blog one time, and it got there through a vulnerability in my FTP software.  This caused all kinds of problems on multiple blogs since I was using a shared account with different sites.  Fortunately I was able to contact customer support for my webhost and get everything up and running again after they got rid of the virus, but it could have wiped me out completely.  Having a backup system for your blogs will make sure you are safe in case you have some kind of virus on your site or server as well.  You can usually contact your webhost if you think you might have a virus and they should be able to run a scan for you if you have any reason for concern.