Canva has been around for some years now but I only discovered it a few months ago and since then it has quickly become my go-to image and graphics tool and has saved me a lot of time asking our in-house designer to knock me up custom images for blog and social media posts.
What is Canva?
Canva is a web and iOS app that lets you create custom images using templates based on standard image sizes that we use everyday such as for Instagram, Facebook, blog posts, Pinterest and so on. It also has templates for offline printing such as A4, letterheads and resumes, the best part though is the drag and drop functionality along with the hundreds of free images, graphics and illustrations that can be used.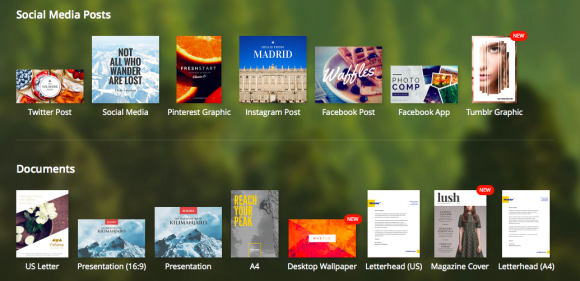 Even though it is very simple to use you can still make some very powerful and eye catching images and they have hundreds of free photos, graphics and illustrations that you can use or you can upload your own images and if you have some budget to spend then there is also n extensive library of premium images and illustrations all for only $1 each!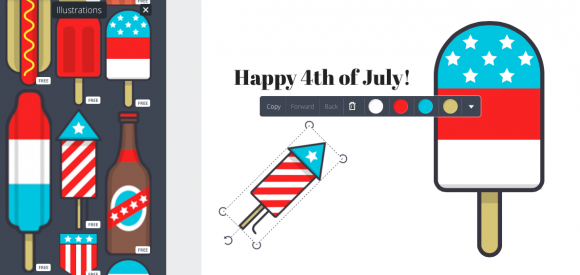 Even though Canva has ben around for a few years now but it has seen a large portion of its growth surge in the last 2 years with a 65% traffic surge early this year. $3 million in venture capital funding was raised in early 2013 from Matrix Partners, InterWest Partners, Bill Tai, Lars Rassmusen and Ken Goldman, then in spring of 2014 Guy Kawasaki joined the company as chief evangelist and then had this to say about why he joined and how important he sees Canva:
"Macintosh democratized computers; Google democratized information; and eBay democratized commerce. In the same way, Canva democratizes design,"
Just last month Canva also launched a premium version for businesses called Canva for Work which will allow teams and contributors to edit and upload design images in a shared space within the cloud.
Author:
David Jones
David is lead digital marketer at Performancing, he also blogs at Bloggingtips.com and Bloggingpro.com.