Google's data highlighter tool has been around a couple of years now but it's surprising how many of our clients that we work with have never heard of it let alone use it. With page one and the top 5 rankings in the SERPs becoming more and more crowded it's crucial to polish your pages as much as possible to give them the edge needed to stand out from the rest of the pack and get more click throughs. You only a few seconds to grab a searchers attention and to get them to click your result in the SERPs over a competitor you really need to help the Google crawler bots understand the information that is on your page and which bits of information on the page it needs to focus on.

If you have never tried this tool before then here's a quick and easy guide on how to get started.
Open the data highlighter tool here (you need to have a Google Webmaster Tools account already though so make sure you are signed up for that first).
Select your web property and then the url that you want to highlight. You can then choose to make these changes for either this page or many other pages after, for now it's probably best if you just do a single page.
Next you can select the type of content or information that your page has.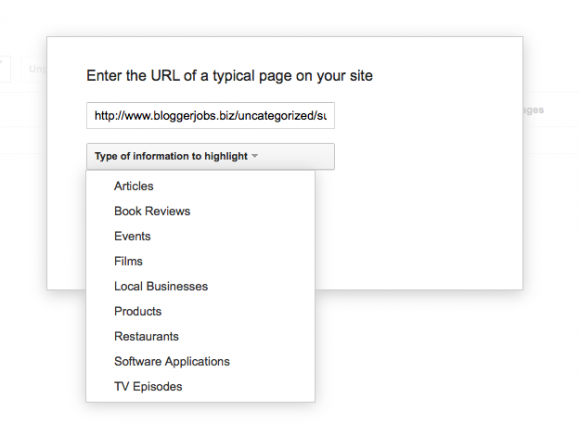 Once the above is completed you can begin highlighting the data on your page, it's pretty straight forward, just highlight all the crucial information on the page e.g. in the below example for an article its the title, author, date etc and then make the selection from the drop down list.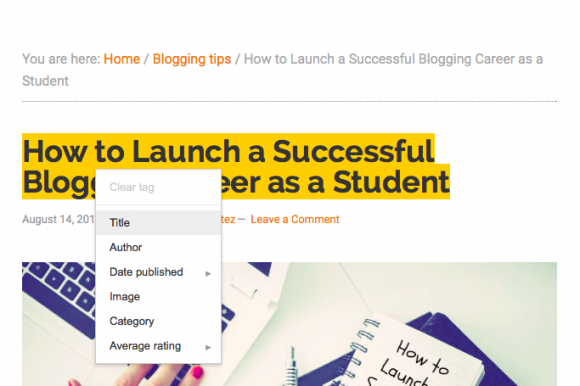 You can also add data for things such as number of reviews and/or stars awarded, however do not spam this! It may be tempting to give all your products 5 stars to entice people in but they will quickly leave when they see that there are no real reviews (if that is the case) thus giving the page a very high bounce rate and a negative affect on its ranking. Once you have highlighted and tagged all relevant data you can 'publish' this to Google.
Later if you wish to tag data on many pages at once you can select 'tag this page and others like it' at the first step and then once that page is completed you can choose to have those settings applied across multiple pages.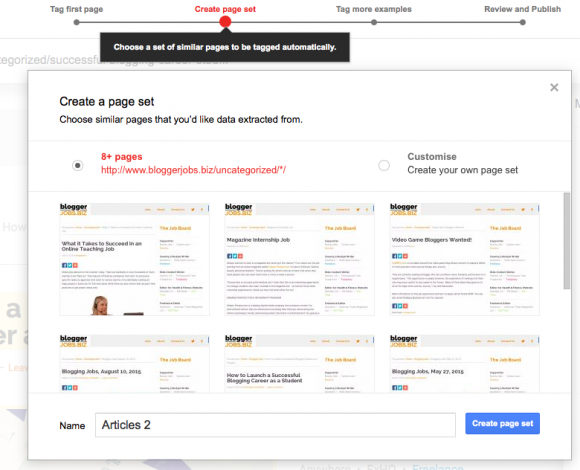 Any pages that have been highlighted and tagged with this tool can be revised and edited or even removed later on also in the WMT dashboard under search appearance > data highlighter

Google and other major search engines are bringing more information and data into the search results themselves so that a user isn't going to click on a result unless they can see within the results that the page has the information they need, make sure your page is the one that gets that click!
Author:
David Jones
David is lead digital marketer at Performancing, he also blogs at Bloggingtips.com and Bloggingpro.com.