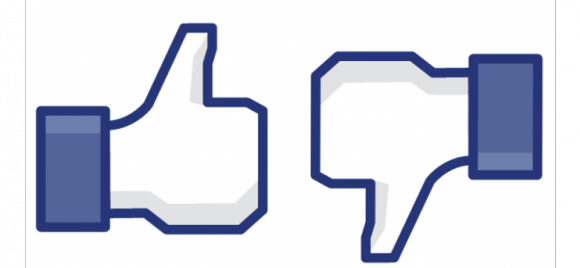 Facebook and Mark Zuckerberg recently announced that they are working on a 'Dislike' button so that users may show other emotions for a post aside from just liking it. The main intention of this will be for users to be able to show empathy when a friend or someone they follow posts bad news.
People have asked about the 'Dislike' button for many years, and probably hundreds of people have asked about this, and today is a special day because today is the day that I actually get to say we are working on it, and are very close to shipping a test of it. Not every moment is a good moment if you share something that's sad like a refugee crisis that touches you or a family member passes away, it may not be comfortable to like that post…I do think it's important to give people more options than liking it.

— Mark Zuckerberg
Although many users have been happy to hear this as many people have been requesting it for years, marketers and people that use Facebook pages for business have cause for concern as even though details are scarce at the moment it is highly likely that the Dislike button will become part of the Facebook Edgerank algorithm and affect how content is shown in feeds.
As things are currently, several factors are taken into account for how and when your content is shown to your followers in their feed, the metrics are; Likes, shares, comments and clicks.
What happens when a post gets many 'Dislikes'?
Normally if something you posts gets many Likes then it will appear more often in a followers feed, this in turn increases the chances of more people seeing the post and thus them also liking it or even commenting, sharing or clicking through to  an external site. What we don't know right now is what will happen if we post something negative and it gets many 'Dislikes' then will these dislikes keep that post in a users stream or will they have the adverse affect on that post and will it  be buried in a fan or followers feed?
A lack of engagement with negative posts?
A comment on a post has been proven to be a lot more valuable than a Like and users are more likely to leave a comment when they wanted to show empathy with a negative topic as there was no other way of displaying this, bringing in a button for disliking this content turns all this on its head and could see people simply clicking the dislike button instead of commenting or sharing on the post.
Surely people can hijack this?
Yes they could, we could see people purposely disliking a post on Facebook even if the content isn't negative, this is something marketers and brands are not going to want to see. Mark Zuckerberg has said that they aren't looking to bring in a Reddit style system when people can 'down vote' a post and it will be pushed out or down a feed so hopefully trolls can be negated.
Are there any positives to this?
We still don't know exactly how this button is going to work or how it will integrate with their algorithm but one interesting point is that business pages will be able to analyse what content their followers and fans dislike and then tailor their future posts around that.
Since the announcement two weeks ago there haven't been any further updates from Facebook so all we can do is wait and see, you can expect to see Facebook roll out this new functionality to personal profiles for testing before they are added to business pages though.