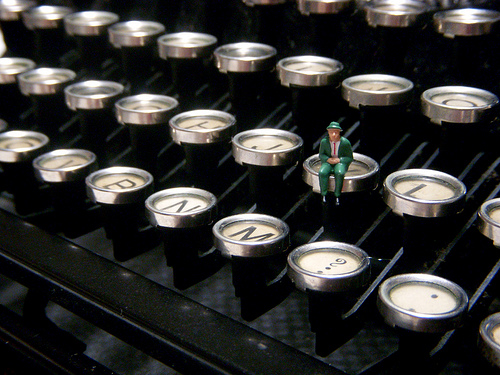 Guest blogging is one of the best ways to increase traffic, search engine placement, and SEO value of your website or blog. While it does take significant time and effort to find the best platforms for content, as well as organizing the writing and marketing of the posts, guest blogging will help any company or individual gain visibility, credibility, and links online. Guest blogging can also help drive a sense of community and conversation surrounding the ideas of the post itself in the comment section.
To be successful at guest blogging, there are few guidelines to ensure that posts are shared often and are driving links back to your website.
Write an Amazing Bio
The majority of blogs or websites that accept guest posts will allow writers to include a short bio at the end of their content. This bio must be carefully optimized to include the best possible information about the company and its services in the shortest amount of space. Be sure to always include a link to the company's website, and also a few keywords surrounding the company's products or what they offer.
In many cases, the bios can only be about 25 words, so be sure to eliminate any necessary information, while also personalizing the writer and the company.
Here's an example:
Kelsey Jones is a writer for Performancing (hyperlink), a new media company focused on blogging, marketing, branding, and more. Follow Kelsey on Twitter (hyperlink) or read her posts on the Performancing blog (hyperlink).
Of course, not all sites will allow 3 links in the bio, but always use as many as are allowed. Great bios include call to actions that give readers options to learn more about the company or its writer.
Choose an Engaging Topic and Title
To make a splash on someone else's site, guest post topics must be engaging and interesting. The best posts answer questions, drive controversy, share news, or teach the reader something they didn't know before. The title of the post is what first introduces the content to readers– so it must be catchy while also giving them an immediate idea of what the post is going to be about.
Titles that do well include numbered items (such as "Five Marketing Tactics You Don't Know About"), make people mad or curious ("Why Your SEO Strategy Sucks"), or answer a question by teaching the reader something ("The Complete Guide to Adobe Photoshop").
Once a catchy title has been generated, the content must be just as well-written. Don't include  anything that isn't absolutely necessary and be sure to include photos, links to support statements, and call to actions or the inspiration for change.
Tie-In What The Company Does
It is also important to tie in industry keywords or services that the company sponsoring the guest post provides. This increases the company's credibility because they are writing in areas that they are actually working in. For instance, it doesn't make any sense for an app developer to write a guest post about knitting. However, if they just made an app that showcases knitting patterns, then the post could be "The Best 5 Knitting Apps", including their app (if guest posting guidelines would allow).
Just because a blog is willing to take posts doesn't mean it is right for your company if they aren't in your industry. It will also mean that less readers will actually click on the links in the writer bio to go to your website. While having a dofollow link on an reputable website has some benefit, the benefit for your gaming customers just isn't going to be there on a canoeing blog.
Online and Social Sharing
When the post is published, be sure to promote it via the company's social media accounts. This only serves to generate visibility for the post, which can lead to more site traffic and more trust from the website the guest post is published on. If a guest blogger's content is heavily read and shared, then a website is more likely to ask them to guest blog again.
Besides social media, there are other places online to share content– email blasts with link roundups, newsletters, the company's website, or a blog post summarizing the content with a link to the article. By promoting the content in every available outlet, you are not only benefitting by getting your posts more exposure, you are also showing your existing audience that you are reputable enough to be published on other websites.
Follow-Up
Once a post has been published, it is important to check it regularly for the first couple weeks to respond to any comments. Users appreciate having their questions answered by the actual writer of the article. The bigger the site, the most comments articles it will generate, so it is important to make sure these are answered in a timely fashion.
For posts that are extremely popular, many readers appreciate follow-up articles by the same author. So if "The Complete Guide to Adobe Photoshop" went viral, then the author could benefit from writing "The Complete Guide to Adobe InDesign." Because the author has already set himself up as an expert in Adobe products, it only makes sense to continue writing content surrounding that software.