70 percent of respondents to a Pew Research Center study said they check Facebook at least once per day. If you're using social media to connect with consumers, the more followers you have, the better. One way to get more followers for your business is to run and promote a giveaway. By providing a free product or service to people who follows your blog, social media profiles, or newsletter, you'll attract customers who haven't yet signed up to learn more what you're promoting. The most important part of giveaways is making sure they're attractive to the right set of people and that they get in front of the people who you want to sign up.
Set Goals
Before you start designing your giveaway, decide what you're hoping to get out of it. Some campaigns are designed to get more awareness of a product or service, others are designed to get more social media followers, and some are to get people signed up for a sample, test or mailing list. It's important to know your goals for the campaign not only so that you can create one that achieves those goals, but also to measure the success of it as it's rolled out. For example, it's more difficult to reach 10,000 people than 500. It's easier to get people to like your Facebook page than it is to have them purchase something right away. Know your aims to create a campaign that helps you achieve them.
Choose Your Items
What you offer in the giveaway has a direct effect on who participates in it. You should choose items that create interest in your target audience, are relevant to the service you're hoping to market with the giveaway, and are cost effective for the amount you're willing to spend on the campaign. Keep in mind that the items aren't the only cost, because there's often a cost involved with marketing the giveaway. So choose items that will leave enough in your budget to also spend money making more people aware of the giveaway itself.
You can give away more than one item in a giveaway too, which can help attract in people with multiple interests. For example, an item that promotes your business and a gift card might pull in people who are on the fence about only one offering or another. If you choose to do a giveaway of physical items, make sure that people know it up front so they're aware they will have to give their mailing address to you.
Design the Campaign
In order to help people see your giveaway, you're going to have to design an advertisement, announcement or other type of visual media that catches people's attention. The design should hinge on the way you intend to market it. A campaign you want to push on YouTube would be very different from one on Facebook, simply because the video would be the most important part of the YouTube campaign, while the text and images would take precedence on Facebook or other platforms that aren't video-centric. Ideally, any campaign you run would include a prominent picture of the item being given away, if applicable.
No matter what type of campaign you choose, a good campaign to promote your giveaway should include details about the giveaway, what a person has to do to enter, and what they stand to gain. For example, they might get an entry for sharing your giveaway announcement, but another entry for sharing your Facebook page on their own wall. They might get an entry for signing up for a mailing list, and another entry for sharing the email address of an interested friend. Make sure you have a way to track the entries before you offer the various methods of entering the giveaway.
Key resource:
Promote Your Giveaway
Once you've set up the giveaway, you need to promote it. Choose the right platform to get the best results. You can advertise your giveaway from your own social media pages, in newsletter swaps with complementary businesses or associates, through email or anywhere you can buy advertising space. Choose your platform based on the audience you want to target and the goals you set for the campaign. If you're trying to promote your Facebook page, you'd want to run the campaign primarily on Facebook since people would use that account to interact with your giveaway. If you're looking to market to people in a specific industry, using industry-specific Webpages to buy advertising space may be a better way to get your giveaway in front of the right people.
If you want to keep your advertising budget minimal, consider giving entries in the giveaway to people who promote it on their own social media websites. That will help you extend your reach without having to put more money into advertising. Since people interested in your giveaway may have friends with the same interests, it's also an easy way to target an audience you might not reach otherwise.
Key resource:
Run the Campaign
Once you have everything ready, run the campaign for the specified length of time. It's a good idea to schedule it over at least two weeks so that awareness has time to spread and more people can enter the giveaway. The more people who see it, the more successful it is. Don't feel rushed when you set the end date for the campaign. It's fine to have one running for a month while your advertisements and social media shares direct more people to sign up.
When it's done, choose the winner with a random number generator or using a website or service designed to manage and complete giveaways. Then use the end of the campaign as a reason to make another post to your social media sites or blog. Announce that you've selected a winner, reiterate the original message of the giveaway, and encourage followers to stay subscribed for more giveaways and deals in the future.
Once your giveaway is over, assess whether or not you met the goals you set before it began. If you met or exceeded them, planning another giveaway in the future may cause a similar effect. If not, consider tweaking your audience, platform or campaign itself to meet the goals you originally had in mind. It can take some time to make a system that's perfect for you, and in the meantime you're reaching out and connecting with some people that wouldn't have been aware of your product or service otherwise.
Key resource:
More social media strategies!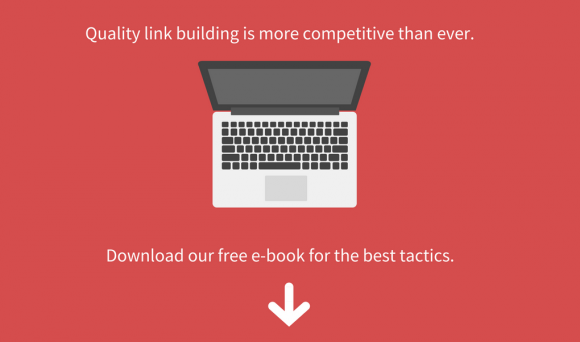 Author:
David Jones
David is lead digital marketer at Performancing, he also blogs at Bloggingtips.com and Bloggingpro.com.