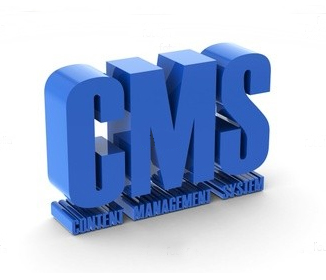 When you discuss about online life and PHP development, having an efficient and reliable Content Management System is becoming more of a need than an option today. We all make use of content management systems for managing various contents online like news articles, blogs, manuals, sales guides and marketing brochures, blogging, building and maintaining websites, selling and marketing products online, etc. Most of them are based on the PHP language and many use ASP.Net to do the job. CMS's like WordPress, Joomla, etc. can also be used effectively for eCommerce purposes as there are excellent Plugins for you to customise to your requirements.
For creating the MySQLdatabase, at least a basic knowledge of web hosting is a must. But if you do not have any fundamental knowledge, you can hire experienced PHP Developer from India or any other developing countries.
Listed below are most widely used 5 open source eCommerce Content Management Systems which should help you in choosing the best one for you:
Magento:
Magento is one of the most innovative and fastest developing, flexible content management systems which effectively manages and bridges the traffic between design and online sales. It comes with a great load of features. It has a great feature-packed admin panel with escalating collection of extensions which will truly help your site. With its flexibility, you can easily manage multiple websites and more than 50 payment gateways. It is available in various editions, but if you are not technically very sound at PHP development, the free downloadable 'Community' edition will be more suitable for you.
PrestaShop:
Prestashop yet again is one of the most preferred open source eCommerce platforms for businesses which carry a range of features like the complete command of your inventory, orders, shipping and tracking, which help you manage your business directly. You can even manage and edit your products and images with the WYSIWYG editing tool. You can also customise your online store and send and receive payments to your PayPal or bank account.
OpenCart:
OpenCart is a brilliant choice for those who are looking to get started with online selling smoothly and fast using different extensions. The admin area has a simplified user interface for integrating and fine tuning various processes of your site. It allows you total control of the delivery process and you can even use coupon codes for your existing customer database. It allows the small and medium businesses full flexibility and complete control of the tools to use and provides kind of an 'out of the box' solution you might be looking for.
osCommerce:
osCommerce is one of the most used content management systems which currently powers more than 10,000 sites across the globe. The system uses the PHP and MySQL technology and all the features can easily be configured and enabled in the admin panel during the time of default installation. It supports unlimited number of products and different categories. It also extends multicurrency and multiple payment options by setting prices in different currencies in the admin panel and also supports shippable and downloadable products.
Zen Cart:
Zen Cart is a greatly accessible shopping cart which was branched out from osCommerce. It has extra architectural augmentations with supplementary features. It includes features like newsletter manager, multiple sales and quantity discounts, multiple display modes, etc. One of the most significant features is its gift certificate module which enables the users to generate, dispatch and even control digital coupons for various offers.
Hope, this will help you choose your ideal open source eCommerce platform for your PHP development projects, or you can take support from PHP development India company hire a PHP programmer from India or any other country.
About The Author

Kristinakathy discusses about some open source eCommerce cms.  She is a handling the team of about the various web-design trends and tools and services, besides the benefits which it exhibits.