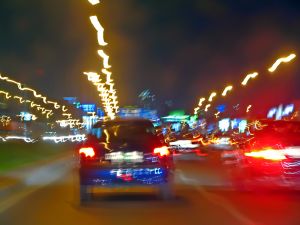 Did you know that sites which load quickly get higher search engine keyword rankings thereby getting more search traffic to their sites than slow-loading sites?  It's true for your blog, too.  Even Google has admitted that fast load times equate to higher search rankings.  However, most bloggers haven't taken the time to evaluate their blogs' load times.
The more "stuff" you put on any given page on your blog, such as flash effects, ads, images, videos, and all the other stuff that clutters bloggers' sidebars, the slower your blog posts and pages will load on a visitor's web browser.  Fortunately, there are ways to both analyze your blog's load time on an ongoing basis and there are ways to speed up page load time across your blog.
Out with the Old
First, take a look through the content on your blog.  Are there flash items, images, video or other content that slows down the page load time that you can remove entirely?  Common culprits for slow-loading pages are flash elements and third-party ads.  Each element on a page on your blog or website has to be "called up" and displayed on screen each time that page loads.  No one wants to hang out and wait for a page to load for more than a couple of seconds.  That's simply the way that web browsing works in 2010.  People expect pages to load instantly.  If they have to wait more than a few seconds, they'll click away never to return again.
In with the New
Second, use a tool like Google Webmaster Central to keep track of page load time on your blog.  Using the Site Performance option in Google Webmaster Central can give you all kinds of information about your blog page load time, so you can make changes to pages that are loading particularly slowly.
Add a Little Something Extra
Third, if you use WordPress, use a plugin like W3 Total Cache to speed up page load time on your blog.  You can follow the link to read more about WordPress plugins to reduce load time.  You also should read about 9 easy steps to speed up your WordPress blog.
Bottom-line
Page load time can help or hurt the organic traffic that comes to your blog from keyword searches.  What are you waiting for?  If you want to get more search traffic to your blog, then you should take some time to find ways to make sure your content loads quickly so Google gives it the highest ranking possible.
Image: stock.xchng