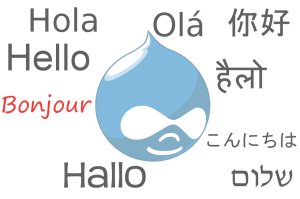 Reaching across language barriers is one way of increasing your blog or website's traffic and reach. We have tried this with the Blog Herald before, focusing on human translation into various languages. While it was a worthwhile activity, I must say that the difficulty was in finding able translators who could do the job in a timely manner. Translating current content is easy, but working on archives can be really cumbersome, not to mention confusing, particularly in terms of accounting (since translation is often paid on a per-wordcount basis).
And then there's the extra workload of having to post translated articles. It can be the translator who does this (at extra cost), or you (at extra confusion, because you mostly don't understand what the heck the translated article says).
One of our partners in the business, Icanlocalize, has actually been doing WordPress-based localization using a plugin, and this has made localization easier for me, and now they're doing localization for Drupal powered sites.
It's quite simple, really. In a project of mine that requires translation, I just uploaded the plugin, keyed in a few details (actually it was Icanlocalize developers that entered my API key and other details), and it's been smooth sailing from that point on. Translators never have to touch WordPress, but rather they upload the translated posts on their own Icanlocalize interface, and these are automatically uploaded to the WordPress blog whenever ready.
What's even better is that Icanlocalize does the hiring and management of professional translators for publishers. And rates vary according to expertise, so you can pay top dollar if you want top-notch translation, or you can settle for more casual translations if you're a bit stingy.
Now Icanlocalize is offering localization for Drupal-powered sites, which allows publishers to run a multilingual Drupal site without spending any time maintaining translations.
The system identifies new and updated contents and these are then translated by professional translators, so that authors can concentrate on writing content in their language. The system is mostly automated–the Icanlocalize module gets contents and all meta information (such as menu text and taxonomy) for translation. Then, when the translation is complete the Drupal page is created automatically.
From my experience with WordPress, the process maintains the page structure, links, formatting and any embedded objects. Only the text is edited by the translators. I've been told this goes the same for Drupal, too.
And so while we're doing a move from Drupal to WP here at Perf, I thought folks who use Drupal might be interested. My kudos goes to Icanlocalize for doing a great job in localization!