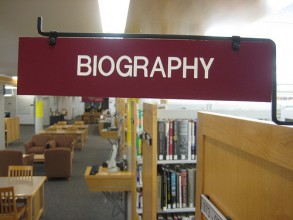 As an introduction to someone who may know nothing about you, it just happens to be the most important aspect of any guest post you'll write. Without a good bio, you risk losing credibility and significant traffic. Consider this your elevator pitch. As such, it should be short and to the point. There are three details you don't want to miss.
Spell Out The Specifics
First and foremost you want to introduce yourself, and briefly explain what you do. "Your most important details should go in the first sentence," according to Brand Yourself.
You want put it forward with intention and a strong sense of purpose. Your goal should be to move readers, and engage them so they'll be compelled to click through to your site. Consider using phrases such as:
The first in his/her field
Blog Owner
CEO of… even if it's only a website, it is technically the truth.
List Your Accomplishments
Once you've explained who you are and what you do, you should include your important accomplishments. These will give your previous statements credibility and intrigue. You won best business blog of 2011? Get readers curious enough to want to find out why.
Choose the most prestigious award/honorable mention, etc. Make the most of the little space you have to work with.
Involve Readers With Links
This might be the most important aspect of any good bio – in fact, it's the reason you write a bio in the first place. When you guest post, the goal is to get an influx of traffic back to your site or social media platforms. If you don't include links, you're missing out on the whole point.
Blog – Link to your blog or your best blog post. You can link to your blog or website in general or send them to an enticing page such as your "about me."
Contact info – Next to your site, linking to your social media outlets is crucial in inviting others get into contact with you or become engaged with your work.
Don't Forget…
Buzz Words
Most websites prefer it to be no more than 2 sentences. Thus, when putting together a robust, yet minimalistic bio, it's important that you make the most of the few words you do have.
Keywords – Your bio should be filled with keywords to increase your potential for SEO.
Bold language – You want to use words that will make your bio stand out – award winning, leader, pioneer.
Personal Touch
When all is said and done, you want to be relatable. While you've accomplished much in your career, you're a human just like everyone else. Use your first sentence for professional accolades and the second for a personal mention. There are a number of specifics you could include here:
Hobbies: Other than blogging, what do you enjoy doing? Hiking, swimming, collecting old coins?
Family: Are you inspired by your wife and small child? Readers can relate to this emotion, perhaps more than a great accomplishment you've achieved.
School: Are you taking classes? Expanding your career? Do you have future aspirations?
Next time you sit down to tweak your existing bio or pen a new one, be sure to include the most important information; with only two sentences, you have to attract each and every reader. Be bold, short, and concise because it's your one shot and it needs to be enough.
Bio: Jessica Sanders is an avid small business writer touching on topics from social media to telemarketing. She gives advice on various topics for lead generation resource, Resource Nation.
Finished creating a bio for your blog and have a great resume? WritersDepartment.com is looking for experienced writers and bloggers to join their team. Become a writer today and make a living doing what you enjoy the most!
Image credit: Notifyworks.com
Author:
David Jones
David is lead digital marketer at Performancing, he also blogs at Bloggingtips.com and Bloggingpro.com.