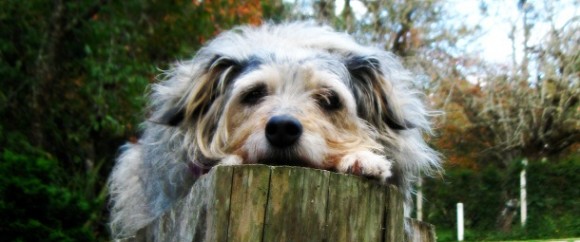 Social media fatigue or burnout is becoming more and more of a problem for both consumers and businesses, as the availability of new and exciting social media networking sites like Pinterest and Instagram are gaining millions of users a month. However, for most people, there is a tipping point between being able to handle it all and feeling overwhelmed. A new study reports that approximately 50% young people feel that keeping up with their social media accounts is too time consuming.
On a corporate side, a company or organization has two obligations– to prevent consumers from getting burned out on corporate social media posts and to prevent company burnout from employees.
Social media fatigue can be prevented by making the additional effort to continuously publish engaging and interesting content. Part of that is not always talking about company and its products. It's important to remember that many people get on social media networks to relax and connect with their personal interests, not to be pushed with advertising and product promotions over and over again.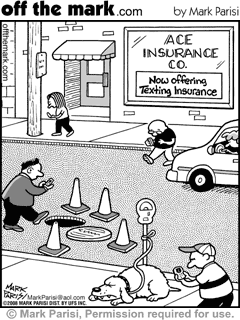 Some content that can keep users' interests is to post cartoons, trivia, contests, and general discussion questions that may relate to current events (such as holidays and pop culture events like the Grammys). Relating to customers on their personal interest level can help make your company present themselves as part of the customer's life, instead of a business that is always advertising to them. Try to tie in this type of content to your industry where it is relevant, but don't make it cheesy or advertising. For instance, a popular mobile texting app might have good success with a cartoon about the perils of texting as depicted to the left (comic courtesy of OffTheMark.com).
This is the type of humor that users who use a mobile texting app might appreciate and even share, yet it doesn't directly promote the mobile app itself.
To prevent employee burnout, it may be useful to divide and conquer. Have one social media employee handle Facebook and/or Twitter, while another may handle Pinterest, Google+, and LinkedIn. A group publishing calendar can help coordinate publishing efforts and cut down on duplicate content. When dividing profiles, it is important to have good communication to make sure the overall social media strategy remains the same. Dividing up profiles can help employees from becoming overloaded by having to handle and update several profiles on a daily basis.
Being proactive and aware of consumer and employee social media burnout can prevent both sides from being overwhelmed and can help make social media an engaging and positive community.