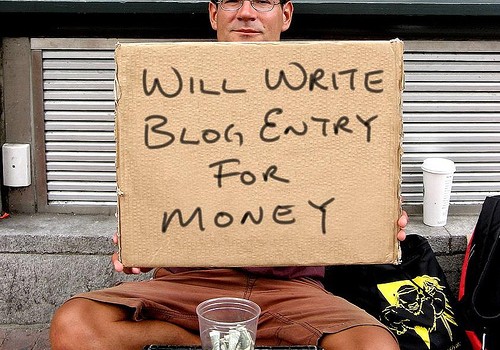 Travel blogging generally seems to be considered as a dream job by many. Images of awesomely tanned people with sunglasses pushed up their foreheads, backpacks ready to go, and all sorts of exotic adventures – who wouldn't want to have a job that involves all that and more?
In reality, however, travel blogging may not actually be such a glamorous endeavor. The grass is not greener on the other side, and all that jazz. Still, there have been quite a handful of travel blog success stories. Enough to convince more people to give travel blogging a try.
From the outset, I believe that you should make your goals clear to yourself. Why do you want to engage in travel blogging? Is it mainly because of your love for travel, or does your intention of making money weigh heavily? There is no right or wrong answer to that question, but your answer will have an impact on your experience.
Now, if you are at the point where you already have a travel blog going, and you want to make some bucks while you're at it, just look to the expert travel bloggers. Those who have been there, done that. They might even have a collection of t-shirts to show for it!
Here are some ideas on how to make money from your travel blog, courtesy of some of the most prolific travel bloggers out there.
Google Adsense
From the outset, let me say that I do not consider a blog a business. While there are enough bloggers – travel-focused or not – out there who make good money from Adsense, I don't think that counts as a business model. That being said, if you don't mind receiving pennies (which is what you will get unless traffic to your blog is amazing), then Google Adsense is always an option. And if you do hit high traffic stats, then you'll be seeing this option in a whole new light, just like travel blogger Anil Polat of foXnoMad. Browse his site, and learn from his use of ads – placement, size, and so on.
Write and sell your own ebooks
Nomadic Matt was "pushed" to traveling the the world when he visited Thailand in 2005. Before that, he says that he never saw traveling the world as an option, but that life-changing trip was the start and now, he is one of the most popular travel bloggers out there.
One of the ways he makes money? You got it – ebooks!
How to Travel the World on $50 a Day. You might have heard of that. Matt wrote it, obviously based on his experiences. He has a product to offer, and he makes money out of it. Got enough travel experiences and tips that will actually benefit others? Then maybe you can write your own ebook, too.
Affiliate Links
Don't think you have the chops to write an ebook just yet? Want more than what Google Adsense brings? You can go the affiliate link route. It's still selling a product, albeit not your own.
One, you can sign up for the Amazon affiliate program and tastefully include links and image blocks to related products that your readers may want to purchase from the online store. The advantage of this is that many people are already existing customers of Amazon, making a purchase an easy deal.
Two, you can hook up with the popular travel bloggers mentioned above, who have affiliate programs for other travel bloggers who promote their products. And do check out Unconventional Guides, which also has an affiliate program.
These three methods can get you started. And once you get bigger, you'll have even more opportunities to make money from your travel blog, ranging from creating your own services to selling your own apps.
About the Author
Gemma is an ardent fan of traveling and writing. She has her list of non-negotiable travel requirements, with fun, adventure, and safety at the top. For Gemma, peace of mind is of paramount importance, too, so she recommends travel safety/insurance at all times. See here for Gemma's go-to travel insurance resource.
Lead image via Start to Run