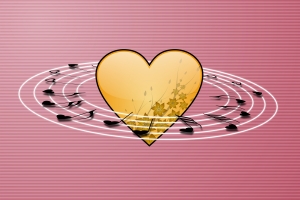 I'm in love with a WordPress plugin. Let me stop right now and tell you that I'm not a WordPress plugin floozy. I don't dive in and try every WordPress plugin I hear about, and I definitely don't jump on the bandwagon and pay for WordPress plugins. Nope. I'm usually late to the WordPress plugin party and try plugins after other people test them out and share their thoughts about them.
So why am I telling you this?
It's simple. I wanted to make the point that it takes a lot for me to get really excited about a WordPress plugin. However, Gravity Forms (*) has achieved what few other WordPress plugins can in my mind. It got me really psyched and I want to create more forms with it!
A single-user license of Gravity Forms is just $39, but you definitely get $40-worth out of this WordPress plugin. You can create highly customizable forms using a super easy click-and-drag tools. You can also set up custom notifications, easily add forms to any page on your blog, and more. It's so cool! There is even a support forum at GravityHelp.com.
With all that said, I have yet to tell you about the coolest part of this plugin. If accept guest posts or other types of content on your blog, then you know it can be a hassle to reformat submissions, upload them, and publish them on your blog. It sounds like it would only take a few seconds to publish a guest post, but depending on the format the guest blogger sends it to you in, it could be a big time investment. Gravity Forms takes that headache away by allowing people to submit posts quickly an easily.
As an example, check out two pages on my blog for women in business. The first link takes you to a page where I used Gravity Forms to set up a guest post submission form and the second takes you to a page where I set up a press release submission form. Both took me just a few minutes to set up, and now the process of receiving content submissions is so easy! I get an email when new content is submitted, so I simply have to log into my WordPress account to approve it. If you want, you can set up submissions to publish automatically, so you don't have to approve them before they publish. It's up to you.
If you're still not convinced that this is one cool WordPress plugin, watch the video tour and try the demo on the Gravity Forms website to see how it works.
So that's why I'm in love with the Gravity Forms WordPress plugins. It makes my life easier, saves me time, and it's easy to use.
Have you tried Gravity Forms? Is there a WordPress plugin that rocks your blog? Leave a comment and share your can't live without WordPress plugins!
Image: stock.xchng
(*) Big mean affiliate link!