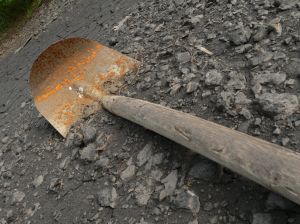 As Facebook and Twitter continue to grow in popularity, social bookmarking sites like Digg have seen their own traffic and usage wane.  The question of late has been whether or not a site like Digg is still relevant.  It's not a secret that for years Digg has been the subject of controversy as users complained a small group was controlling submission popularity.  Regardless of how that battle went down, one thing is for certain — Digg is not the powerhouse it once was.
In response to steadily decreasing traffic, Digg launched Digg v4, a newer, sleaker, cooler version of the once groundbreaking social bookmarking site.  A new CEO, Matt Williams, was brought on board, and there was hope for Digg's future.  Then Digg v4 launched and Digg's problems exploded.  Suffice it to say, the new version of Digg had performance problems, missing pieces (for example, users' submission histories disappeared), and a renaming of critical elements (for example, submissions that users could previously 'bury' if they didn't like that content, they could now only 'hide').  Confusion and complaints from the Digg user community were loud, and Digg has been trying to pick up the pieces for the past month and a half since Digg v4 debuted.
Yesterday, Digg CEO Matt Williams published his response to the Digg v4 controversy on the Digg blog.  He wrote:
"As many of you know, the launch of Digg v4 didn't go smoothly, and we're deeply sorry that we disappointed our Digg community in the process. Thank you for your patience and your extremely candid feedback — we hear you loud and clear. … Digg has always been a place where users help one another find out what's interesting, fun, and important. Unfortunately, our re-launch managed to get in the way of that happening. I don't need to tell you that without the Digg community, we're just another news web site. So we're working hard to quickly improve the Digg experience. Our top priority is to make Digg as good as it used to be. Then we plan to make it even better, through innovations in both Top News and My News."
It's interesting that Williams would refer to Digg as being "just another news site" without the participation of the Digg community.  He's absolutely right about that.  Many social bookmarking sites have become little more than aggregators.  Now, the question is whether or not Digg truly will come out of this controversy as a better business, brand and site.  In other words, will Digg still be relevant a year from now or has Digg been buried?
What do you think?  Leave a comment and weigh in on the debate.
Image: stock.xchng