Sometimes you do everything right, but you don't see the results of your efforts right away. It could be that your web design, approach, or marketing need some tweaking—but sometimes another factor is at work. In its quest to keep search results relevant and only lift the best to the top, Google sometimes holds back sites that are attractive, functional, and deliver a lot of utility to their audience. But if you know how to deal with Google Sandbox, the impact will be much less than it will be if you panic and make the wrong moves.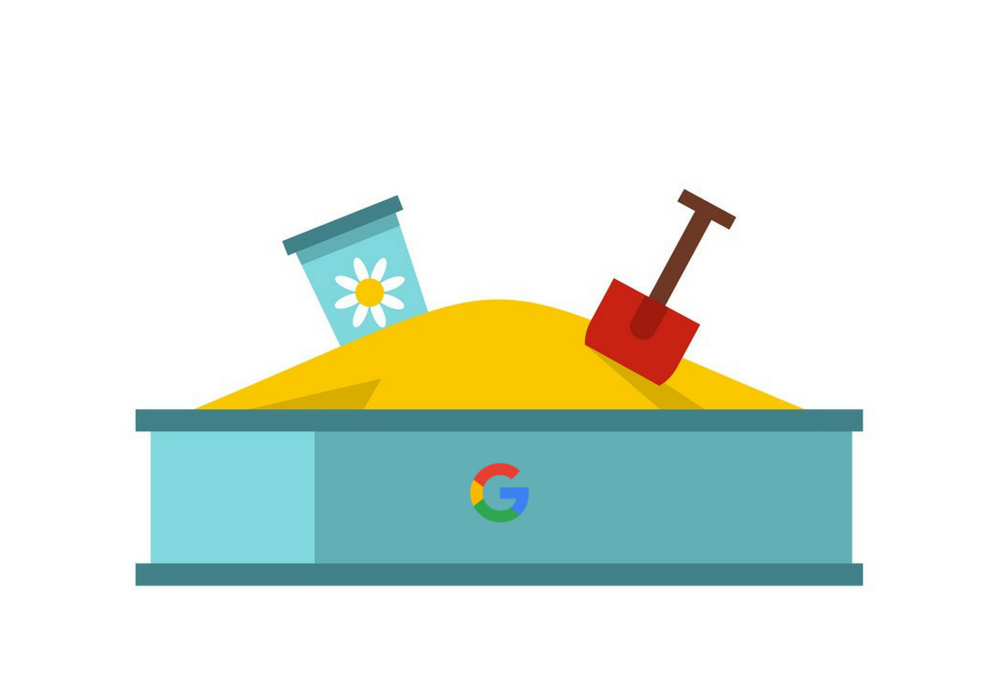 What is Google Sandbox?
Google Sandbox is a filter imposed on new sites. It's designed to stop them from ranking, especially for high-competition keywords, until they're more established and Google can determine what the site is about.
So many new websites are launched every day; many of them employ techniques to manipulate the search engine and gain more clicks. Google doesn't want to lift these less-relevant sites to the top of a search. Many new sites are filtered until their intent and techniques are determined to be positive ones.
Does Google Sandbox Exist?
The existence of Google Sandbox has not been confirmed by Google. However, there are many signs that it exists. Beyond the indications, though, it's logical for it to exist. It serves a purpose for Google that helps them optimize their search engine.
Recently the conversation about whether Google does actually sandbox sites came up again when Gary Illyes tweeted about it and of course denied it existed:
We don't have a sandbox

— Gary Illyes ᕕ( ᐛ )ᕗ (@methode) May 25, 2017
There is no need for Google to confirm its existence when many new sites have the same issues getting a good rank when they're first launched. It's clear that something is holding them back. That something is the filter Google puts up until they know the site is one they want to display.
How Does Google Sandbox Affect My Site?
Google Sandbox has an especially obvious effect on high-competition keywords. More people are trying to make their sites rank for those terms. Google uses the Sandbox filter to make sure that low-quality sites don't take over results, but even good sites get caught in it.
The biggest impact is in terms of your search clicks. When you're in the Sandbox, you aren't appearing as frequently in search results are you would outside the Sandbox. This means that less people are being directed to your website via the keywords you're trying to rank for. This can make it look like you're not doing things right in terms of SEO. That may not be the case though.
If you're following SEO best practices, you may just be stuck in the Sandbox and waiting to be unleashed so that the full power of all the work you've done brings you more traffic. Until then, unfortunately, you may see that you have less traffic than you'd expect.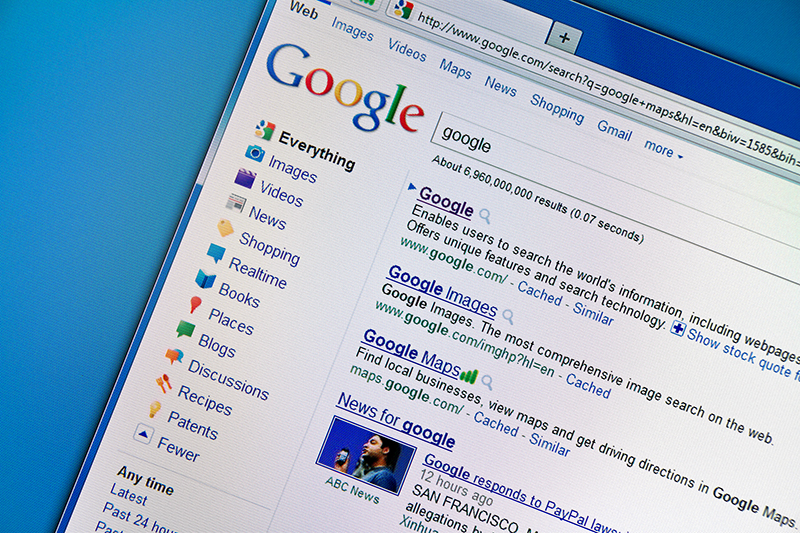 Why Does Google Have a Sandbox?
Google has a sandbox because first impressions matter. When your site debuts, it is making a first impression on Google—and they can't be sure whether you're dressed up in your Sunday best to impress them, or if you're actually as great as you appear to be.
Many people use quick-fix SEO tactics to influence search engines and get more viewers. These degrade the quality of searches for everyone. They are able to perform better than sites with superior content. They offer less utility than sites that are optimized in a good way, but may still rise about good results in search lists.
Google is as aware of these tactics as anyone. Their Sandbox acts as a filter to keep these sites from overtaking search results. Someone well-versed in SEO tactics can easily put up many sites to grab quick rankings. Sandbox keeps them from being able to do this successfully.
Once Google is more familiar with your site, you get to venture out of the sandbox. Then all your efforts will start directing traffic to your site. It just takes time for the search engine to understand
How Long Does the Filter Last?
It appears that the Google Sandbox filter lasts about six months max.
The length that it affects your site depends on a few factors, like:
Content on your site
Keywords you're targeting
Your niche
The reason these factors affect how strongly Google has to scrutinize your site. Different niches are targeted in different amounts and by different tactics. If you're in one with many black hat SEO practices, then you may be in the sandbox longer. If you're going after low-competition keywords, you may be out of the sandbox sooner.
It's better not to try to predict when you'll be out of the sandbox. Instead, focus on making your site the best it can be. Make sure you're doing everything you can to build great content. That way, when you're out of the sandbox, you have an optimized site. It won't last forever and you want to be ready to get the best possible traffic from Google once you're out.
5 Ways to Avoid Google Sandbox
Though you can't guarantee that you'll avoid the Sandbox, there are things you can do to boost your chances of staying out of it. If you're already in it, doing these things could even help you get properly classified sooner.
Reexamine everything on your site and make sure you're following SEO best practices. If you're using any black hat techniques, cut them out and start doing things the right way.
Reconsider the links to and from your site. It's important to have high-quality links in the right proportions of follow and nofollow. If all your links are paid or sponsored, it may change how Google views your site for the worse.
Keep updating your content with new and relevant content. Manage your site in such a way that Google can see you have good intentions.
Use a sitemap.xml file and a robots.txt file to make sure Google's crawlers can read and index your site properly. If your site is difficult for the crawlers to understand, it may not be updated and removed from the Sandbox as quickly as it will be otherwise.
Update the <lastmod> tag on each webpage on your site. This shows Google that your site is being updated, which they favor.
Doing these things can help you avoid the Sandbox or even help you get out easier. You can also launch your site before you need a lot of traffic and just wait it out. But remember there's no guarantee no matter what path you take. If you're going for very competitive keywords, you may end up there.
It's not always a bad thing. Sometimes it's an indication that you're doing things right and Google is making sure your efforts to optimize your site are white hat, not black hat.
Black Hat SEO
Black hat SEO or black hat tactics are names given to a particular theory of search engine optimization. Unfortunately, it's one that has negative effects even for websites that don't use these tactics.
People who engage in this behavior build a site that gets to the top of a Google search for keywords at all costs. What they don't do is create great content or deliver utility. If you've ever performed a search and only gotten low-quality results that looked like spam, you've been the victim of these tactics.
Black hat SEO can actually violate the terms of service of Google, which can have even worse consequences for your business.
Some examples of black hat SEO are:
Keyword stuffing, which refers to writing content that exists only to repeat keywords. This helps you rank for those keywords, but doesn't make good, useful content.
Link manipulation. This can be anything from spamming links on different sites to buying links. You aren't getting quality links because you're a quality site. You're building them too quickly from low quality sites or purchasing them to get a false advantage.
Sneaky redirects. These occur when a person visits one page and is automatically brought to another. For example, if you searched for lawnmowers and were redirected to a page about hedge trimmers because the owner could rank for lawnmowers, but not hedge trimmers.
Automated or 'spun' content. Some people use programs to create content, rather than having it written. This leads to low-quality content with nothing new to offer.
Since black hat SEO tactics can temporarily boost a page's search ranking, Google has to guard against it. If they don't, the quality of their searches goes down. Google Sandbox is one way of fighting back against black hat SEO tactics and other ways that people find to manipulate search results.
White Hat SEO
White hat SEO is the opposite of black hat SEO. It refers to SEO best practices and other ways people use to optimize their sites that are good for your business, your clients, and the search engines. It's the kind of SEO work that Google wants people to do, because it helps bring some of the best content to its proper place in search results.
White hat SEO is more difficult and may take more time to show results than black hat SEO. It will keep you in Google's good graces and make sure you don't get hit by changes to the algorithm like Panda. It's always good to do thing the right way so that you don't have to redo them later.
Best Practices
SEO best practices are all about bringing the right content to the right people. It's a way to make sure people are getting the results they need. Unlike black hat SEO, white hat SEO ensures that people who find the way to your site are the ones interested in what you have to offer. It also helps you build positive relationships in your niche when you interact with other, complementary sites.
One of the most important aspects of white hat SEO is writing good content. Google gives weight to strong content that's updated regularly. While you may feel discouraged and not like creating new content when you're in the Sandbox, put away those thoughts. Instead, realize that you're creating a portfolio of work that can bring you benefits for years to come.
Once you have the good content, you have to find a way to get your name out there. Creating a strong, positive backlink profile is essential for your site's success. Unlike black hat SEO tactics, white hat SEO is all about good content marketing and outreach. You find people in your niche who can feature your work because they appreciate it and find value in it
So does this mean that you should wait to do the right things until your site is out of the sandbox? Absolutely not.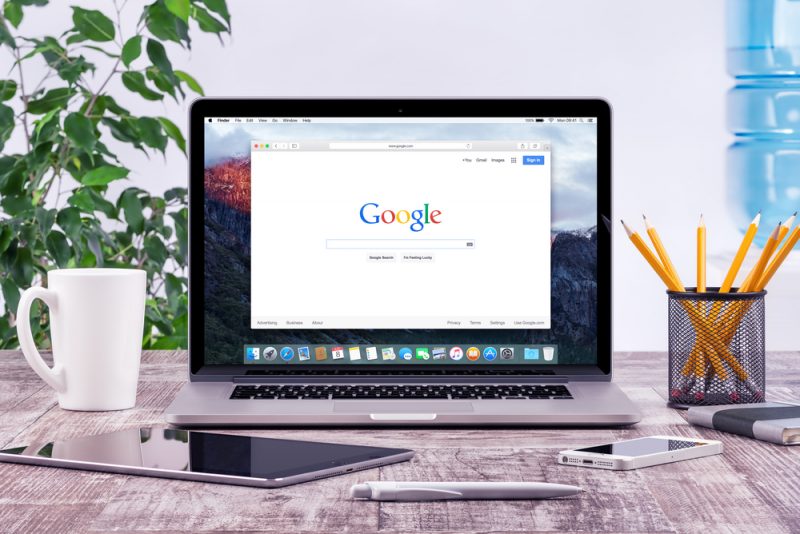 3 Things to Do While You Wait
Keep writing content for your site. The more content you have, the more pages that can appear in search results. When you keep writing great content, you're creating a future for your site and business.
Make relationships with others in your niche and get great links. Links have a filter of their own, so getting them up now may help them achieve their full potential sooner. Use your time in the sandbox to start the process of making and sustaining those connections that benefit you.
Join Google AdWords and find visitors in other ways. Since your traffic is slowed by being in the sandbox, things like AdWords, content marketing, or other advertisements can help you reach out and find people to use your site now rather than later. These may also benefit your SEO when you're out of the Sandbox, allowing you a higher rank than you would otherwise.
Whether you're in the Sandbox or not, keep making your site the best it can be. If you've done everything you can, there's nothing left to do but wait for Google to release you from the Sandbox. As soon as you're out, you'll see the benefit of your hard work in terms of traffic directed to your site from Google search results.
Ultimately, Google Sandbox is just a reminder to do the best you can to conform to SEO best practices. As long as you do—and keep things updated, relevant and useful—you'll see your traffic from search engines increase. You'll also stay ahead of SEO changes, filters and any other check Google comes up with.