The Internet is deluged with new articles, videos, and images every day. People don't have to go far to get something new to look at it—and most of the time, it's being shared en masse on their social feeds. To rise above the noise, you have to offer something special. Once you've captured the attention of a person, you need to maintain consistency to keep it. Custom content marketing must be added to your marketing strategy if you're hoping to be a standout in your niche.
What is Custom Content Marketing?
Custom content marketing seeks to gain the interest and attention of your currently-established audience. It's content geared toward their interests, answering questions they have, and reinforcing what your company is all about. According to Andrew Boer in a piece for Adotas:
Custom Content — pioneered by folks like Pohly & Pohly over 50 years ago with the airline magazine — was typically the creation of content meant to build an affinity with your existing audience. This content would reinforce the brand, communicate the value of the product and create new opportunities. Custom Content is the creation of 'branded content' for a customer. And, for the most part, custom content is created for the client to communicate with their own existing customers.
Custom content is something that creates a foundation for your brand and helps maintain your relationship with the people who already know your company.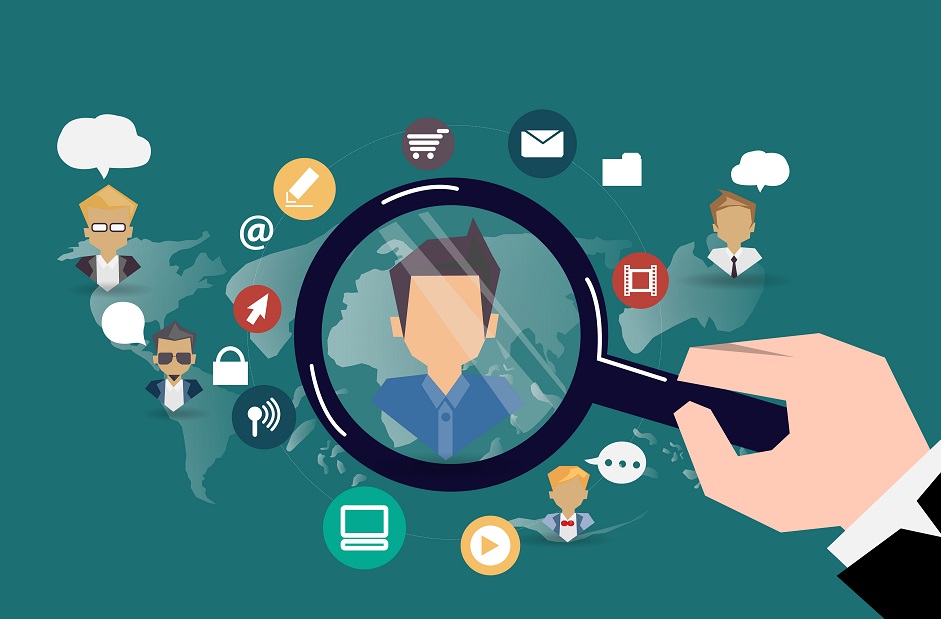 How is Custom Content Marketing Different from Content Marketing?
Traditional content marketing is geared toward attracting new customers for your business. Everything is developed with that goal in mind.
Think of it as outward content versus inward content. Traditional content marketing is a process that looks outward. It tries to attract people who may not know much about your industry or products. It's probably less technical and includes more explanations of niche terms and processes.
Custom content, on the other hand, can be more technical because it speaks directly to people who already know about your business and the industry it's in.
What are the Benefits of Custom Content?
Custom content offers a variety of benefits that make it worth adding to your toolbox.
Niche Authority
When you're an authority in your area of specialization, people trust your brand more. They're more willing to spend money on your services and products. Customers who trust your company are also more likely to share it with their social groups online.
The Custom Content Counsel found that 90 percent of chief marketing officers believed there was a link between custom content and a positive effect on a person's attitude because it made customers feel more connected to the company and therefore more favorable toward it. Customers who see a company favorably are more likely to engage with it.
Building a knowledge base of custom content goes a long way toward showing your deep understanding of your topic area. The better you know a subject, the more people can trust that they're safe contracting with you. You can demonstrate your knowledge, any independent research you've done, and the benefits of the products or services you're selling in your custom content.
Custom content can also function as cornerstone content, which can help improve your SEO. Cornerstone content thrives on explanations of important concepts and ideas in your niche. You can use this to help existing customers better understand the industry that your company is part of.
Customer Assistance
Sometimes existing customers need help using the products you've created or the services you provide. Custom content can assist them with these problems before they pop up. It also assures your customers that they won't get lost when they leave your business and start trying to use what they've purchased. It's a kind of safety net that's there when you can't be.
Having the answers available online may also cut down on the amount of after-purchase contact you have with customers, leaving more representatives available for other tasks. Customers can help themselves with the custom content you've made available and won't need to call in for person-to-person support.
Increased Content Benefits
When you create more content and publish it regularly, your site can see an improved PageRank. One of the ranking factors Google considers when establishing the order of entries on the search engine results page is how often a page is updated. By updating your site, you're showing Google that you're more active, more responsive, and more up-to-date than competitors who update less often.
It allows you to diversify the types of content you publish, too. Not everything you create has to be about direct marketing. Instead, you're publishing content that speaks to a different audience, ranks for different search terms, and provides a different kind of value. Custom content gives you a different avenue to explore trends, topics, and information in your niche.
Visitor Retention
Custom content also helps keep your viewers coming back. The first time someone visits a site, they're going to read through the things that a visitor needs. For example, the frequently asked questions, explanations of your business, and other information that a person would need when they aren't familiar with your business.
Once someone has experience using a site, they're going to need something more in-depth and targeted. That's where custom content comes in. When you offer something interesting on a regular basis, people are going to keep logging in to read about it. When you offer something that adds value to your services or products, customers are going to come back to experience it.
68 percent of customers leave a business because they feel it is indifferent to them. This means that you need to show you're still engaged to keep your existing customers. This is especially important because increasing customer retention by only 5 percent can increase your profits anywhere from 25 percent to 125 percent. Keep your customers engaged, even after they've already made a purchase from you.
These returning customers may end up choosing to retain your business for other products or services. They may also increase your reach to people in your customers' social spheres when they share content you've published. The more people your content is pulling to your site, the better.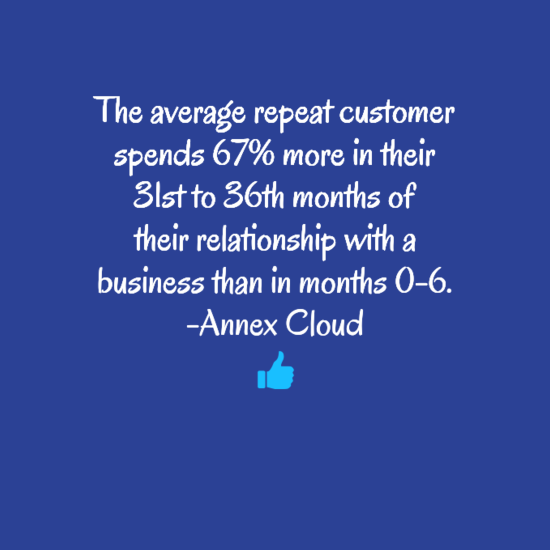 How to Create Great Custom Content
Custom content is definitely worth your time and will bring benefits to your business. But there are millions of pieces of content being published every day, so mediocre content isn't enough. You need to learn to create outstanding custom content that offers more value than what competitors in your niche are providing.
Answer a Question
One starting point for custom content is answering a question that an existing customer might have. For example, if your business has an app, you might include a guide on how to use a certain aspect of it. Another piece you could do would be connected apps that work in tandem with the one you produced. User guides, how-tos, and other valuable content is a great starting place for custom content that will engage a current customer.
Generate a list of questions that someone who just bought your product might have. Think a year or two in the future for other questions that a more experienced user might come up with. For each question, you can create a piece of content that provides assistance to your customers, updates your site, and expands on your topic authority.
Time-Related Content
Certain products and services are useful at different times and you can create content that is specific to those parts of the year.
For example, a product like a grill might inspire custom content like grilling summer favorites in July. Then in October, custom content about grilling pumpkin would become relevant. Each piece would provide you with a point-of-contact for past and current customers, as well as reiterate your experience with the product you're selling.
Holidays, seasons, and industry calendars can be used to generate the right content for your audience at the perfect time.
Other Uses for Existing Services
If there are other ways to use your products or services beyond the basics, write content to explain how and why. Many times, people purchase something for a single or obvious aspect of that thing. They're unaware of other uses that can improve their experience with their purchase.
Illuminating current customers about tips, tricks, and new uses for what you sell will help keep them interested in your services. They'll stay engaged with you—and they'll keep coming back to your site to learn more. Keep it upbeat and positive so that they have a positive experience with your brand every time.
Speak to Your Customer
Remember that this content is for a targeted audience. Consider your largest target market and then design content that speaks directly to that market. Understanding your customers can help you understand how to create content that resonates with them. It helps you understand what they want and how you can deliver it to them.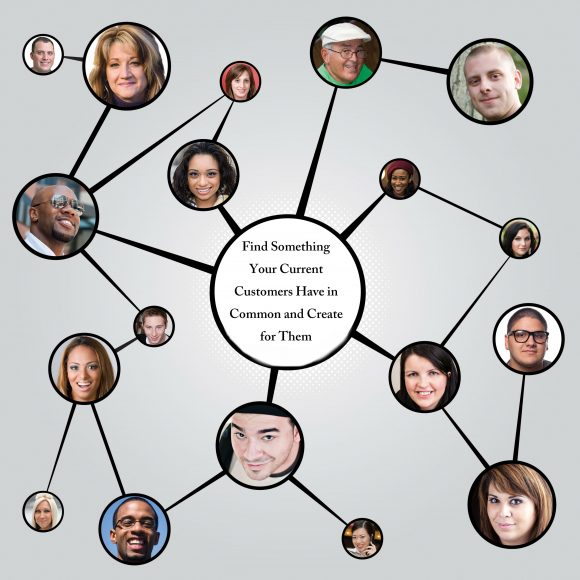 Speaking to mothers with school-age children is a lot different than speaking to first-year college students. They have different incomes, lifestyles, and priorities. Knowing this information about your customers gives you insight into what matters to them and when they'll engage with you. If saving money is a priority to your customers, creating custom content that promotes luxury travel might not resonate properly.
Consider Your Keywords
One way to grab your customers is through a search engine. Doing so requires using the right keywords that capture the correct searchers but also are not so popular that you can't rank in them. Using targeted keyword phrases can help get your custom content to the top of a search engine results page.
For example, it's incredibly difficult to rank for a keyword like "cars" or a generic keyword phrase like "great cars to buy". But more specific keyword phrases like "best times to get your Ford detailed" may be targeted enough that you can gain traction and views. Do your keyword research to find the ones that work best for your site.
Optimize Your On-Page Content
Some topics and audiences lend themselves to long, written articles. Others require a different approach. Charts, videos, pictures, and other types of media are something to consider when you're developing custom content. You want to use what best resonates with your targeted audience.
Growing Your Existing Customer Base
Keep in mind that custom content can only go so far if you don't have a sizable customer base. If you're not seeing a lot of traction with custom content right away, don't fret. It takes time to establish a large pool of customers who can read, share, and engage with your content. It also takes time for your pages to be indexed and show up in search.
Just keep producing a library of custom content and it will give you benefits over the long term, even if it doesn't provide a significant boost as soon as you hit publish.
Sharing Your Custom Content
Once you've written and published an excellent piece of content, you need to get it in front of your customers. In addition to having it on your site, you should share it on your social networks. If you have a mailing list, you can also use it to send the custom piece you've published to existing customers.
Make sure you don't spam your customers with content, though. Keep an eye on who is navigating to your pages and what source they're coming from. If most people on your mailing list are only opening articles once per week and you're sending them daily, consider cutting down to two or three times per week. If you're not seeing a lot of traction from social posts on weekends, post your best content during the week. Custom content needs to engage your audience. Tweak your approach until it does.
Custom content marketing helps you connect with and retain existing customers. Doing so can lead to more profits and a better reputation in your industry. When you're targeting a piece for your existing customers, you need to take a different approach than you do for people who haven't yet encountered your business. Once you've mastered that, developing a library of curated custom content will serve your brand well for years to come.