Making your website accessible and easy to navigate can be the difference between retaining visitors and losing them to other sites. Strong, well-designed cornerstone content is a major factor in keeping traffic on your site and improving your customer experience. This content can also help you improve your SEO, which will boost your place in search results and bring more viewers to your site. If you don't already have well-written and designed cornerstone content, start today so you don't miss out on the benefits it can bring to your business.
What is Cornerstone Content?
Cornerstone content is the foundation of your website. It's the most important, well-written, and explanatory information that you have to offer in your niche. You're building your entire website on the basic fundamentals of your niche. It might include things like introductory blog posts, frequently asked questions, or other important information like instructions or warnings. Anything a new visitor might need to understand the content of your website or content area can be a cornerstone.
Cornerstone content should help a person get familiar with both your website and the most important topics that you're covering.
Another reason it's called cornerstone content is because it should be the best content on your site. This is the content many people will see when they first navigate to your website. Plan to make a good first impression with strong and relevant pieces. One way to increase the number of returning visitors to your site is actually to have a series of helpful or introductory posts linked on the welcome page.
How Many Cornerstones Should I Have?
There is no hard and fast number for the amount of cornerstone content you need, but look to have a minimum of four or five pieces of content. They should be well-researched, clear, and informative. Depending on your topic area, you may need more cornerstone posts. Don't be afraid to branch out and create additional pieces. Few undertakings are done overnight. Update your website with cornerstone content as you grow and you'll eventually have a wider, more solid foundation.
How to Decide Which Posts are Cornerstone Content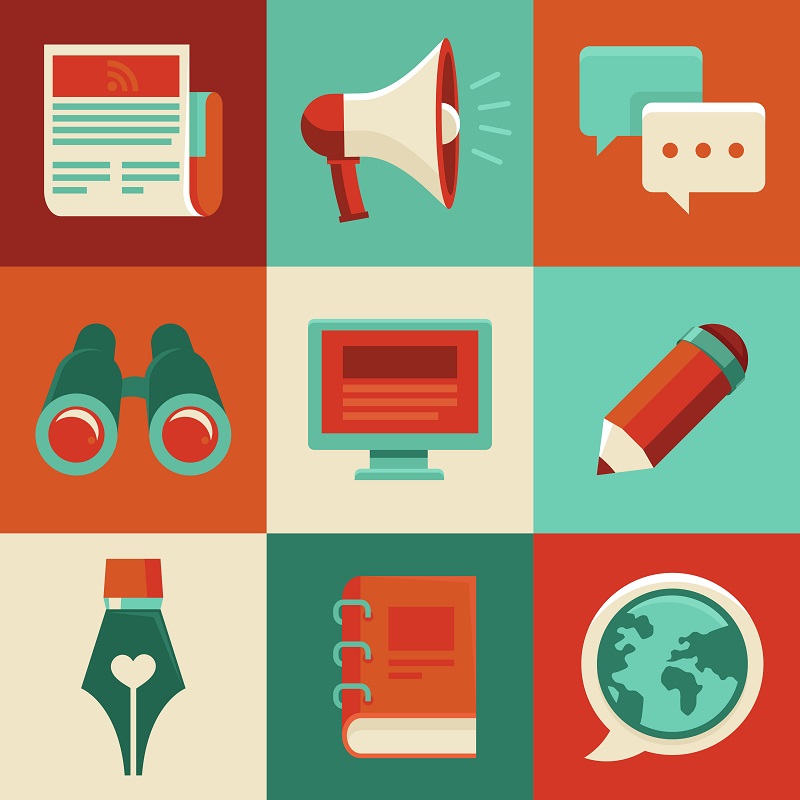 To decide what is cornerstone content, load your website and pretend you're a viewer interested in your niche but unfamiliar with your business. Imagine that you're not an expert. Try to figure out which articles or pages you'd want to look at first. What information are you seeking? The posts that a new visitor would attempt to find are cornerstone content. It's the most basic and important information your website has to offer.
If you're creating cornerstone content for the first time, decide what issues will be most pressing for a person searching for content in your niche. If you're selling doghouses, for example, an article about how to choose a doghouse or the different types of doghouses would be good choices. They're helpful articles that will appeal to many people, and bring them to your site. Once a person associates you with knowledge, they may be more likely to trust you and use your products or services.
Why is Cornerstone Content Important?
Cornerstone content is important for several reasons. The first is that it's the information someone needs to determine whether your website is useful. If you've ever been to a site that lacked a clear structure, you understand the need for cornerstones. They guide a new viewer into your site and help them come to trust in the product or service you're providing.
Cornerstone content also acts as a hub for all the posts, articles, or content you have about one topic. It's an introduction instead of a deep, nuanced discussion of one particular aspect of an issue. Think of it as an excellent overview of topics that matter most in your niche.
How Does Cornerstone Content Help Me?
To get a better idea of how cornerstone content can improve your website, look at how Brian Clark of Copyblogger expanded his audience.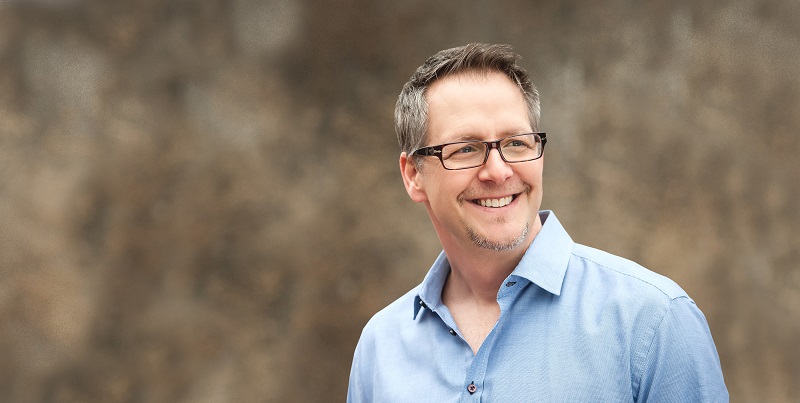 When his site started in 2006, he only had two pieces of cornerstone content that were of interest to his target audience. They were pieces about fundamental concepts in copywriting and blogging. These drew people into his site and his regular blog updates helped keep visitors around and encouraged return visits. Derek Halpren says, "The cornerstone content gave Brian instant credibility."
More than a decade later, Brian has more than a dozen cornerstones on his site that draw in new traffic and help a viewer become accustomed to the topic. Those original cornerstone resources are still helping Copyblogger rank for strong keywords and pull in new viewers today. For Brian and others who use cornerstone content successfully, it helps them rank for high-visibility keywords and positions them as topic authorities.
Cornerstone Content and SEO
"Sites don't rank: pages rank. If you want to rank for a keyword, you'll need to determine which page is going to be the page ranking for that keyword"

Joost de Valk, Yoast.com
So what SEO benefits are there and how do you get them from cornerstone content? One of the biggest positives is that writing cornerstones can help you rank for popular keywords. These can be difficult to have a strong position for otherwise. Since cornerstone content topics will come up in other blog posts, it's important to make sure you're presenting your pages the right way for Google to understand which pieces are cornerstone content and which are supplementary.
Cornerstone Content and Linking Structure
Think of your site content as a graph with the homepage at the top. All the less important articles appear near the bottom, filtered down from more important pieces. Your cornerstone content should be near the top of the graph, preferably linked on the homepage.
As you discuss the cornerstone topics in other posts and places, link back to the cornerstone articles. It will make Google's crawlers interpret them as more important than the other pages, ideally. For example, if you're writing a post about marketing as a cornerstone piece, link back to it from articles like "Marketing to Students" or "Tips for a Great Marketing Strategy".
Cornerstone Content and External Links
If you're able to get high-value links from an external source, consider having it link back to one of your cornerstone articles. Since cornerstone content is ideally competing for the most competitive keywords, it's important to give it some priority.
High-value links from great sources can boost your SEO. Point them at your cornerstone pieces to help them rank for those more difficult keywords. Keep that in mind when you're doing content outreach with other sites.
Cornerstone Content and Customer Engagement
Since cornerstone pieces are your strongest and most relevant content, they increase customer engagement. People who enter your page looking for answers should be able to find them easily and not have to search through your site. When a customer finds a site useful, they're more likely to return and recommend the site to friends.
Presenting the cornerstone content up front also offers the benefit of keeping someone on the page. According to the Nielsen Norman Group, people leave webpages in less than 30 seconds in large numbers, but more slowly after the first 30 seconds. If you can keep a viewer on your page for 30 seconds, you have a better chance to retain them.
Since cornerstone content is interesting and relevant, it can hold customers past that crucial 30-second mark. Keeping someone on the page lets you get a chance to wow them with what you're offering.
"You need to go out and learn something about your industry before you make something for it"

Rand Fishkin, Moz
Crafting Cornerstone Content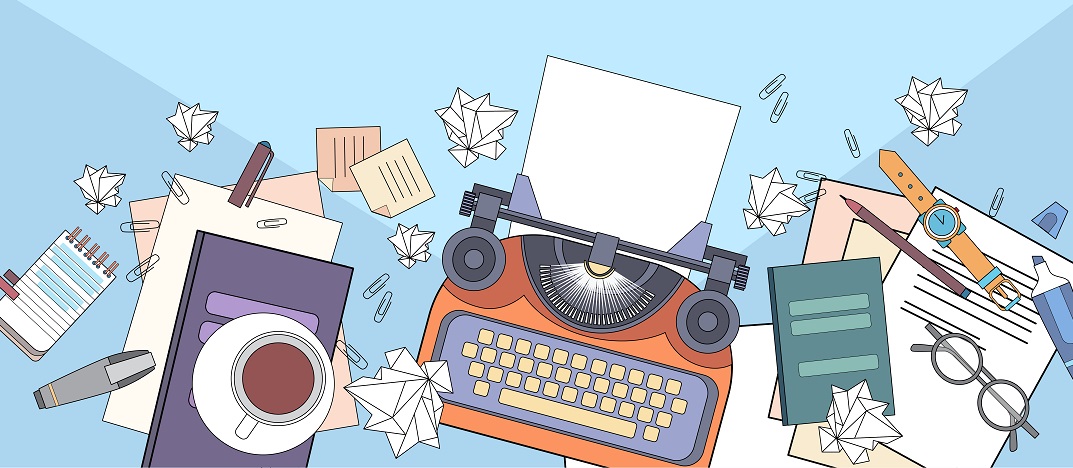 An important skill is creating great cornerstones that stand as guides to newcomers. The strength of these cornerstones is what drives traffic to your site and sets you apart as an authority. So it's important that everything you present is well-researched. Make sure that you're providing clear information for a reader who isn't as familiar as you are with the topic.
Doing research in your niche before you start the process is essential. Knowing what's out there gives you an idea of what ground there is to cover, what's old news, and what will catch a viewer's interest. It can also help you find good links to include in your content.
If you already have a lot of content, select the strongest pieces that best represent and elucidate your area of expertise. If you don't have content yet, write a list of questions that most people searching for the keywords you're targeting would have. Start writing your first cornerstone piece to answer the one that seems most important or compelling.
7 Tips for the Best Cornerstone Content
Figure out what keywords to use. To do this, ask yourself what search someone would perform to find your page. Once you know what keywords you're targeting, focus on making your page respond to a search for that keyword as best you can.
Focus your metadata with your keywords. Remember that your title and meta description may appear on your Google result. Make sure it's eye-catching and references the content of the page.
Consider the competition. If your competition doesn't have strong cornerstone pages, it improves your chance of gaining return visitors through great content. On the other hand, strong content from competitors means you must set yourself apart. Consider setting up a tutorial or cornerstone pages that link together. It could help you stand out.
Draw your reader's eye to your cornerstone content with an explanation of what you're providing, an intriguing story, or some kind of offer. Getting attention can be difficult, so try to lead with something strong.
Use bullet points and subheadings to break up your content and increase visual appeal.
Include videos, images and other media to help illustrate your points and expand on them.
Read over your content regularly and update it as needed. Google favors pages with content that's updated over those where it isn't.
Cornerstone Content and Marketing
One way to create effective cornerstones is to think of them as a product. They're entries to your brand or answers to questions, for example. Everything you do to attract customers to your page is marketing. In that same way, effective cornerstones are marketing too. But don't write cornerstone pieces the way you would an advertisement. Instead, think of them as teaching tools.
Consumers often block out marketing, but respond positively to educational pieces. Write your cornerstone pieces with the intention to teach the reader something. Since you're providing positive and free resources, people will be drawn back to your site. If you do an exceptional job, you also improve your chances of social shares. These strategies should help you create stronger content that resonates better with visitors.
Presenting Your Cornerstone Content
A landing page is one of the best ways to present your cornerstones to a new website viewer. It creates a roadmap that showcases your best content and helps people find it immediately. One way to do this is by linking it to your landing page.
Make your cornerstone content visible and easily accessible. It shouldn't be a struggle for a new visitor to find it and read it. If the cornerstone content links together, be sure to provide a way for a person to navigate from one piece to the next.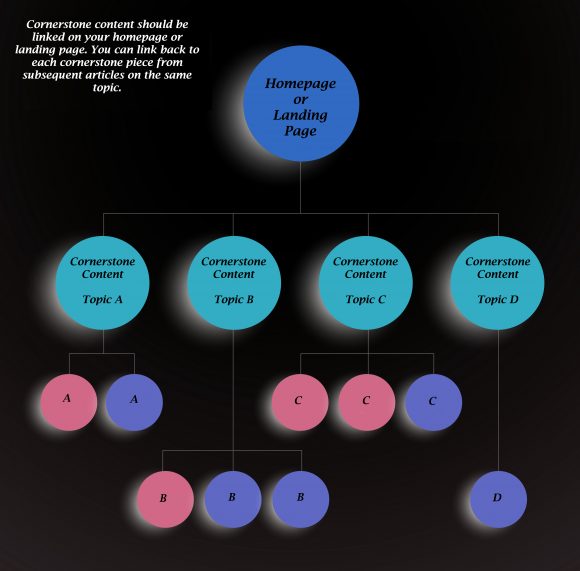 Cornerstone Content and a Call to Action
Since one of the reasons to have cornerstone content is to increase customer engagement, include an appropriate call to action on your pieces. This will help a person to know where to go to utilize your products or services. In the same way cornerstone content should be easy to find, so should the content you want to point people at.
Cornerstone content provides viewers an entry point to your website and can help retain a first-time visitor. It showcases the knowledge that you have; it helps you gain the trust of a potential customer. Craft strong cornerstone pieces and present them properly for the best result.
You don't have to start from scratch, since you can fix up old posts or content and make them good enough to be cornerstones. Don't be intimidated. Cornerstone pieces are an essential part of your website and will help you retain customers and improve your SEO. The time you spend creating great content will pay off in the end as cornerstone content draws new visitors to your site.
Do you have any cornerstone content on your website or blog? Feel free to show us in the comments!