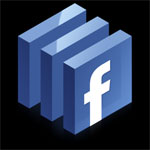 Back in the olden days, there was a saying that goes like "if you want to spread news fast- tell a woman", fast forward to the age of Internet, and the saying can be rephrased to "if you want to spread news fast – share it at Facebook". This online social giant has sprawled into much more than just a place where friends wander around, checking and commenting on each others' profiles- Facebook of today is a massive network with more than 500 million users (and remember that it's not even one percent of the entire internet population, so there's some huge potential of further growth). For businesses, especially ones who are looking to blog, Facebook is a great place to find and reach out to your targeted customers. You can do so by creating, either a Facebook profile, fan page, or a group (or using all three of them in tandem). However, as it is the case, with all social networks, you need to lay down your goals and a clear cut strategy before embarking on your journey of cyber success, or you will end up getting overwhelmed by so many options. Knowing your goals and the available options will help you decide if it is the Facebook page that will do the job, or if you need to create some persuasive groups to entice your customers.
Let's take a look at all of these three options and their distinguishing features to assist you in selecting the most suitable ones.
Profile: Something that most of us have, or at least some of our friends have (who keep nagging us to get one), so I'll keep this one short. Profile is a kind of a folder for anybody who signs up at Facebook, with photos, and personal information like gender, relationship status, interests, occupation, likes and dislikes, listed for others to see, and decide if they are worthy of adding as a friend (and to occasionally create some embarrassing hiccups, thanks to the privacy setting that most users fail to comprehend).
Page: Facebook page is much like a profile- but it is more like a profile of a business, organization, music band, artist, actor, celebrity (who likes to call it fan pages). Pages are created by individuals and the page can have many administrators. Each page has members known as fans who have clicked on the like button out of their love for the celebrity, business, or whatever the page is all about. Users opt for 'liking' the page to let others know of their interests and spreading the word about the page. Numbers of fan at a Facebook page often reflects the popularity of a particular company, politician, artist, movies, etc. The page offers updates, information or details about the topic, and users can post questions and interact with each other.
Group: Facebook groups are analogous to real life clubs where the rules and regulations differ with each group. The administrator decides who joins, they can choose from three options known as, open to all, admin approval required, or invite only. The admin can create officers to look over the group but that doesn't make them administrators. Basic features are quite the same as pages or profiles; users can upload pictures, start discussions, post updates etc.
How to decide what to choose and when?
Choosing when to use a profile is easy. Since there's no harm in having a Facebook profile and it doesn't cost anything, so you should get yourself a Facebook profile anyway. The real dilemma is when you have to decide between creating a page vs. starting a group. Even though both of them have some overlapping properties, your selection should be based on your own goals and preferences. However, following points can serve as the decisive factors.
The personal element: groups have more of a personal touch, with a slightly limited membership, more security options, and of course a more direct linkage with the admin. It's more like an extension of the admin profile. Pages are less personal and anybody can create one without even showing up on that page later on.
Messages and updates: A point worth considering for internet marketers, pages can have unlimited fans but the messages will appear as 'updates' in their profile, on the other hand, Group admin can send bulk messages, that will make their way into the inbox of the members (however a group shouldn't be having more than 5000 members to utilize this service).
Security and restrictions: Groups allow you to limit who can join and who cannot, so you are able to limit users or keep the unwanted persons (also known as trollers) out.
Visibility:
A strong point for a Facebook page is that a visitor who isn't logged in to Facebook can still have a look at the Facebook pages, which is not doable in case of Facebook groups.
Usability & Customization:
You have got a number of apps and widgets at your disposal to publicize, moderate, and manage your Facebook page; Facebook group has limited options when it comes to usability. And more importantly, you can easily customize the Facebook page.
SEO: As we've earlier suggested, Facebook pages will show up more often in Google results, as compared to Facebook groups. When somebody searches for your company, your Facebook page is most likely to appear just beneath your company website and the importance will increase manifold if you don't have a website.
Facebook Mark up Language (FBML):
Facebook mark up language is basically intended for developers to build applications which are compatible with the overall Facebook feel. Being a small business owner, you probably don't need to learn FBML, but what you need to know is that Facebook groups do not support FBML, while Facebook Page does.
So, which one is best for your business:
If you have to choose only one between these three options, it has to be the Facebook page. Not only you should create a Facebook page for your company, you should also persuade your customers to join you on Facebook. Avoid using your personal profile to promote your business (unless you are a freelancer, consultant, artist, or some sort of an expert) since that will present your business in a very microscopic way. One good thing about Facebook page is that you can completely customize, you can also use various apps to let customers post testimonials, or even make an order directly from your Facebook page. However, just because Facebook page appears to be the winner, doesn't mean you should totally discard Facebook groups. You can make the most of Facebook groups by creating groups to draw in potential customers, or to know the likes and dislikes of your targeted customers.
Facebook profile: good for celebrities, professionals, consultants, writers, chefs, lawyers, and the likes
Facebook pages: a must have for all businesses, no matter how big or small your company is
Facebook groups: not really meant for business purposes, but smart businesses and entrepreneurs can use them for lead generation or business research.