Time for another post in the "Bet You Didn't Know that Site's Built on WordPress" series where I highlight businesses and brands using WordPress that might surprise and inspire you.  If you thought WordPress and blogging was just for hobbyists and personal blogs, you're wrong.
Today's featured website using WordPress in cool ways is Network Solutions.  This is a company that has been around the world of domains, hosting, and more for years, and its most recent site redesign was intended to restore the brand's position as a leader in the online space.  I'm on the Network Solutions Social Media Advisory Board, so it came as no surprise to me that WordPress would be the tool to bring the Network Solutions website into its new brand era.
Take a look at the clean, easy to read and visually appealing home page of the Network Solutions website built on WordPress: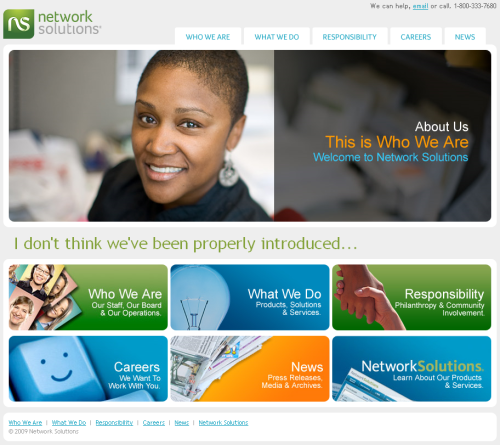 The interior pages of the site use either a one-column or two-column layout as well as easy to read fonts, colors, and designs.  Take a look at one of the interior pages that is text-heavy but still easy to read below: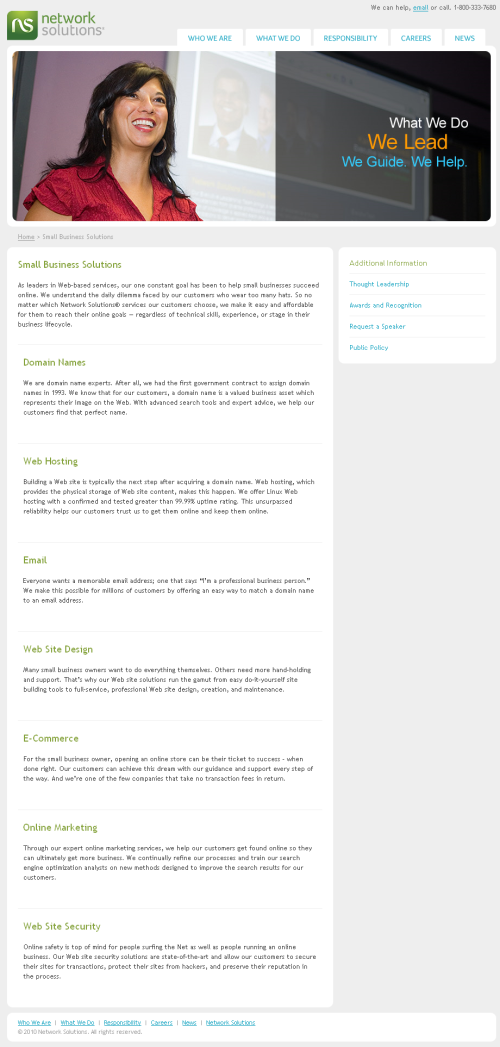 The site even includes a page that lists all of the Network Solutions blogs (also built on WordPress) in a single place, including graphics and links, as shown below.

Last time on "Bet You Didn't Know that Site's Built on WordPress" I featured a college, Tufts University, and today, you see a mid-size company using WordPress to run its primary web presence.  Stay tuned for another well-known brand using WordPress in the next post in this series, and prepare to be amazed!
What site built on WordPress really amazes you?  Leave a comment and share your thoughts!