It's not that cookbooks are a thing of the past. I have a ton of them at home and they sure weigh a ton and become an inconvenience to carry around. By experience, we usually tend to stick to one or two good cookbooks for recipes, bookmarking them with a piece of paper. On the other hand, the age of the tablet has allowed chefs — whether at home or at the commissary to prop up a tablet on the kitchen counter and browse through an endless list of recipes on the Internet.
Here are 8 great recipe portals you'd want to keep in mind.
All Recipes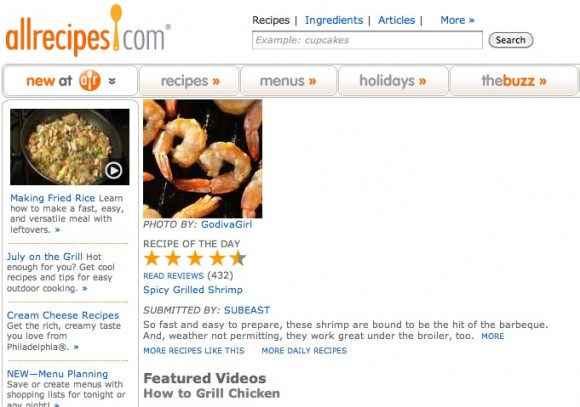 Considered a staple by people who cook, All Recipes has been around for quite some time. All the recipes are generated by community members who sign up for a free account.
RecipeLink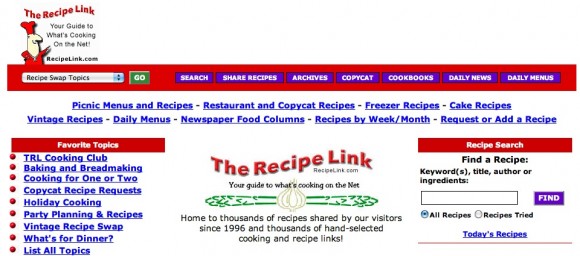 Yes, we know RecipeLink looks like it as left behind in the days of Geocities, but that doesn't mean you should ignore it. If you look beyond the ugly design, RecipeLink boasts one of the most active online communities through old school forums and message boards. You will most likely get any question you have about your kitchen answered here. The site also boasts a "copycat" corner where people post recipes to almost-exact replicas of dishes you can find in popular restaurants and cafes.
Epicurious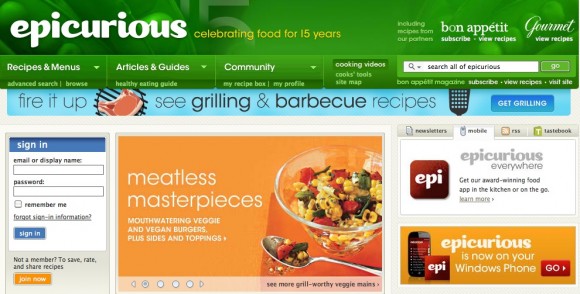 What happens when two of the biggest recipe authorities combine forces to form a mega site for food? Epicurious is a product of childbirth between Bon Appetit and Gourmet, two of the most popular recipe brands known worldwide. With over 15 years worth of recipes, apps for your tablet (yes it even has a Windows Phone 7 app) can easily be downloaded and browsed while you're preparing your meals.
Food.com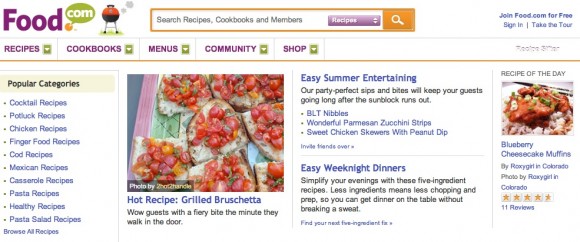 Formerly known as Recipezaar, Food.com is the resource for finding thematic recipes, alongside being a very decent recipe portal. Festive dinner themes, 10 minute preparation meals, and the ability to filter search by members and types of recipes make this a powerful recipe finder.
Food and Wine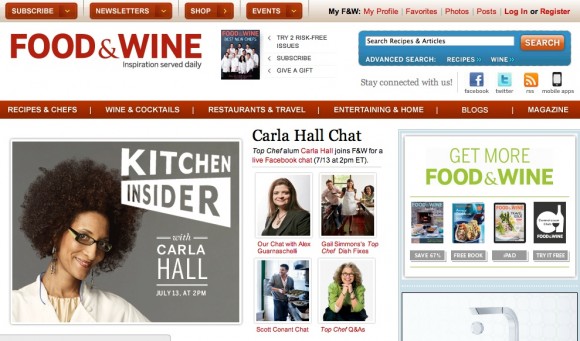 The name says it all. If you're looking for a site that helps you with Vino 101, wine pairing, and chef features, this is a resource worth visiting. Food and Wine is the web version of the magazine and they have also since expanded to versions on the iPad and eBooks.
Martha Stewart Living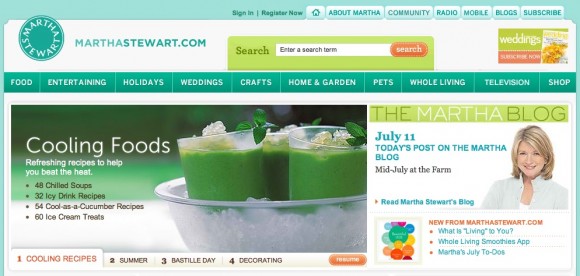 OK we may have our different opinions about Martha Stewart but we have to admit that she's really built an amazing brand around the home, with a lot having to do with the kitchen. Martha Stewart Living isn't just a recipe finder site, it's also a portal that helps you build an ambiance around your recipes: from table setting, to themed designs, to floral arrangements, to kitchenware and dinnerware pairing. If you're looking for the total homemaker package, this site is for you.
Food Network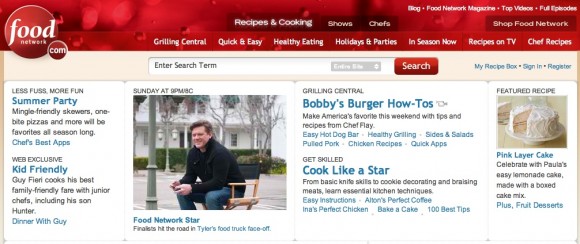 Everybody knows The Food Network. It is only the most popular TV Channel that features cooking show after cooking show, gastrononic treats, food travel and celebrity chefs.
Recipe Finder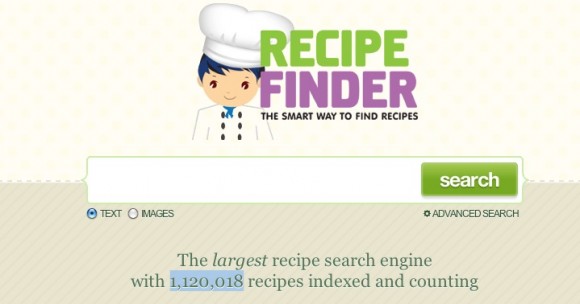 What differentiates Recipe Finder from all these other sites is its orientation — more than being a portal, this is the 'Google of kitchen recipes' having indexed over 1,100,000++ recipes and counting. So, if you don't know where to start looking but already have a particular type of dish you want to prepare, rather than use a typical search engine like Google or Bing, Recipe Finder filters out all the irrelevant stuff and gives you only recipes.