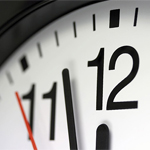 This post was written by Lior who is an adviser to Producteev, an online task management start-up.
Productivity on the Web is hard. Not only does every Web worker have several things to do at once (email, writing, IM, etc.) but there are distractions everywhere from social news sites to funny videos on YouTube that can pull you away.
Finding ways to stay organized and focus in the digital age are great challenges that every blogger must overcome. Fortunately, there are several tools out there that will help you cut through the digital clutter and get things done.
Here are just a few of the key ones that you need to know.
1. Producteev
No, the name is not a bad typo, Producteev is a Web service that creates to-do lists based upon your email, IMs and Twitter.
Simply send Producteev any important messages you have and it generates todos on the fly and will alert you via your chosen method, including iPhone app, when something is due. Producteev is free for individuals though paid accounts, which cost between $5 and $30 per month, offer additional storage and customization.
2. RescueTime
When it comes to productivity, sometimes knowledge truly is power. RescueTime, which works with either your Windows or Mac computer, will sit in the background and track the time you spend on different sites or in different applications. With a pro account, you can even block your access to distractions and track your offline time.
RescueTime offers a free account but a paid account, which s $9 per month ($72 for a year) will allow you to block distractions, get real-time alerts and provide deeper analytics.
3. MindMeister
Mind mapping is basically visual brainstorming, a way of exploring ideas and explaining relationships through a "map" that contains branches leading from one component of the idea to the next.
Similar in appearance to a flowchart, mind maps are great for quickly fleshing out an idea and showing it visually to others. MindMeister makes mind map creation easy and offers a free account with up to 3 maps. Pro accounts, which cost either $59 per year or $9 per month, offer unlimited maps.
4. BlockSite
BlockSite is not a Web-based tool, but rather a Firefox extension that prevents you from accessing time-wasting sites and will even disable hyperlinks to the sites that you choose while it is active. Great for blocking yourself from gaming sites and other distractions.
BlockSite is free and currently works with Firefox version 2 to 3.6.
5. Google Docs
Finally, Google Docs is a well-known tool for creating word processing documents, spreadsheets, presentations and more. Though not quite a replacement for a full-fledged office suit, such as Microsoft Office, it works well enough for most common tasks and, since it is Web-based, it can be used anywhere and makes sharing documents a snap.
Google Docs is free though a paid version through Google Apps, which is $50 per person, per year, allows for more storage space and some additional features.
Bottom Line
As difficult as being productive and focused can be on the Internet, various tools and tricks are helping to make it easier than ever to focus, get things done and generate new ideas.
The end goal is to make the Web a tool that supports productivity, not one that hinders it and these tools are a major step forward in realizing that vision of the Internet.