It's important for companies to find a presence on all of the major social networks, but the truth is that some are more relevant than others. While Twitter and Facebook work well for all different types of companies, the popular Pinterest simply isn't quite as easy to master. It seems as though designers, photographers, and even chefs have really recognized and taken advantage of Pinterest, but there is one industry that still seems to be missing potential: The restaurant industry.
Why Pinterest Is Perfect for Restaurants
Because Pinterest is usually put on a backburner (pun intended), we don't get to see some of the creativity that can come from a restaurant. While Twitter and Facebook accounts are still very important, and putting a focus more on pictures, Pinterest still offers a lot of potential. After all, who doesn't look at food on Pinterest and immediately hear their stomach growl? Most people are searching for recipes, but sneaking in your restaurant photos isn't a bad idea.
Below are five restaurant accounts that got it right:
1. Dunkin Donuts – You wouldn't think that a company selling donuts and coffee would have much to post on Pinterest, but this company does a great job. As you can see, they have over 25 different categories to choose from.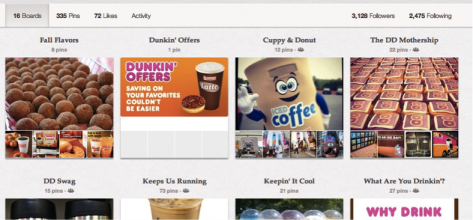 2. Cakeology Boston – Weddings are huge on Pinterest, so if your restaurant can offer anything for a wedding, you must be on Pinterest. This account is perfect because their photos are really professional despite the fact that it's a small business.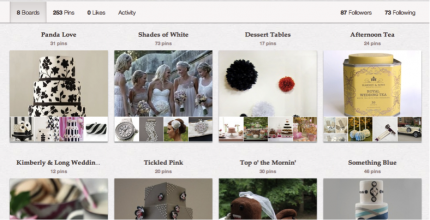 3. California Pizza Kitchen – This account is great because it has variety. Although it might be tempting for these guys to simply put up pictures of pizza, they feature all of their different options; thus making it a great way to grab customers who had a preconceived notion about the restaurant.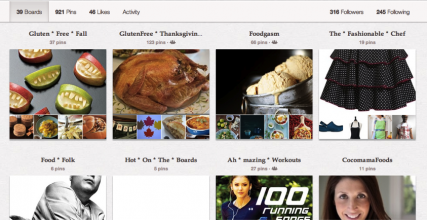 4. Cocomama Foods – I found this account from Lisa DeCanio who explained that this restaurant has everything from recipes to cooking supplies. In other words, it's more than just a site to promote the restaurant. It's a site for the customers.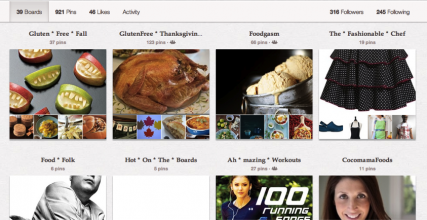 5. Whole Foods Market – This account proves that you don't have to be a traditional restaurant to benefit from Pinterest. If you own more of a market, you should have a variety of different things to display.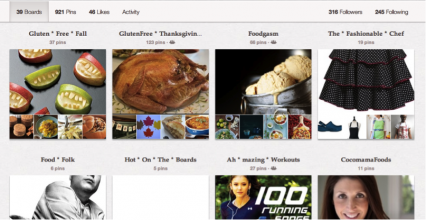 What restaurant Pinterest boards to you think that people should be following? Let us know your favorites in the comments below!
Amanda Dee is a professional blogger that writes on a variety of topics including restaurants in San Diego. She writes for Restaurants.com, a leading source to find restaurants and fine dining establishments.
Amanda DiSilvestro is the Editor in chief for Plan, Write, GO. She has been writing about all-things digital marketing, both as a ghost writer, guest writer, and blog manager, for over 10 years. Check out her blogging services to learn more!