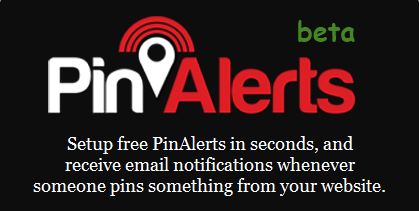 Pinterest continues to top the social media marketing tower during 2012. While many businesses are jumping on the bandwagon and trying to get more clicks and traffic to their website from Pinterest, with any other social media medium, it's important to stay focused on the consumer. This means focusing on what they are interested in and pinning instead of what the company thinks that they will want.
 There are several Pinterest add-ons, tips, and tricks that regular Pinterest users don't usually know about. However, knowing these tips can help business owners and marketers stay ahead of the game.
View All Pins From Your Website: To view what images from your website (or any website) have been pinned onto Pinterest, go to this URL:  http://pinterest.com/source/performancing.com/ (In this case, "performancing.com" would be replaced by your own URL). It also shows the number of re-pins and any comments on each pin. To let these users know that you have your own company Pinterest profile, comment on these pins thanking them for pinning your content.
Check Out Pinterest Analytics: Many sites now offer free Pinterest analytics. This is a good way to get a handle on your overall sdtanding and popularity within Pinterest. Sites of interest include: http://www.pinreach.com (free) and  http://www.pinfluencer.com/ (a paid service)
Get a Alert: PinAlerts is a great service that sends you an email anytime an image from a specified website is pinned on Pinterest. This is a good option if you don't want to continuously check the source page mentioned in trick #1.
Link Pinterest to Your E-Commerce Website: Pinterest can increase traffic and sales on e-commerce site dramatically, as many websites have reported. Install the Pinterest buttons ( http://pinterest.com/about/goodies/) onto every product page on your e-commerce site to not miss out on this opportunity.
Don't Always Stay on Topic: If you are a skin care company, sometimes it is not beneficial to only stick to pinning beauty products and tips. Pinners interested in beauty will probably be interested in hair care tips and styles, as well as fashion and fitness tips.
These are just some of the ways to make a lasting impact on Twitter. Besides these, be sure to stick to the Pinterest fundamentals as well. This includes commenting and re-pinning regularly, following those who follow you and pin applicable content, and interacting as much as possible with other users.
What are some of the tips or tricks you have found useful on Pinterest?