Since I've started appreciating Twitter for both personal discussions and promoting my blogs and online content, I've been exploring ways to access the service conveniently, even while on-the-go. For this purpose, I've settled with a Symbian Series 60 application called Gravity. The application is a fully-featured Twitter client that supports practically anything that a desktop-based client can, such as retweets, direct messages, searches, TwitPics, and even multiple accounts.
I'm satisfied with the application, but I only have one gripe, which is connectivity. At home and other WiFi-enabled establishments, I can roam around and still be able to Tweet, since my phone has WiFi. When I'm out of coverage, I can simply use my 3G or HSDPA connection. While the cost is nominal, this is a bit limiting.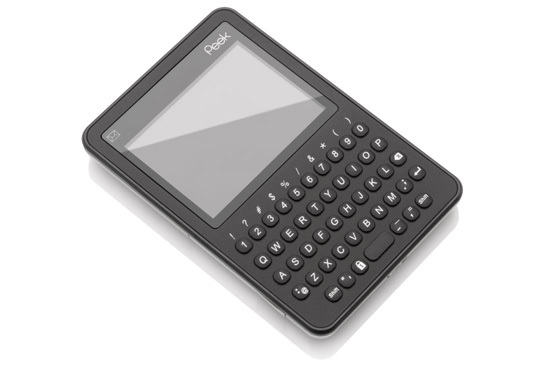 On ForeverGeek, I recently read about TwitterPeek, a dedicated device for reading, receiving and posting tweets. What's appealing with the TwitterPeek is the unlimited connectivity it offers. The device sells on Amazon for $199 with lifetime unlimited service or $99 with a 6-month subscription ($7.95 monthly thereafter). Developed by Peek in partnership with Twitter, the company behind the device hopes to be a big part of Twitter's mobile strategy. If all goes well, then this is also one good way for Peek to promote its dedicated email device.
The TweetPeek is affordable, and it's out just in time for the holidays. I'm not sure if it will work outside the US, though, given network limitations. If it does, then I'm going to grab a few for myself and my loved ones.
Would you consider an unlimited Twitter device?