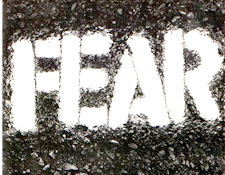 In the beginning, blogging is like giving a presentation in front of an audience, and you feel a little anxious about hitting the publish button.
Here are some suggestions to help settle your fears and hopefully change your perception of blogging whether you have already started or might be considering it.
When I explain the benefits of blogging I can't help but talk about my own experiences and success.  The person listening usually responds with something like, I wouldn't know what to blog about or I wish I had time to do that.
That's code for, I think my posts will be boring and I'd rather not risk my time doing something I might not be good at.
Blogs Are Mini Adventures
It doesn't matter what your topic is, just be yourself, and don't be too critical.  If it's authentic, and stuff you have interest in, then you'll see good results.
Don't try and define blogging, it isn't something you can predict with certainty.  A blog can be very effective in ways you'd never thought possible.
Just start and you'll learn your own style.
My Boss Wants Me To Start Blogging
A blog doesn't have to be an online diary, like the first ones were.  Blogging can attract the most valuable kinds of customers, influencers.
Use a blog to reach your ideal customer.  Perhaps your blog offers some templates for managing customers by industry.  You'd be surprised at how powerful templates are, here's an SEO excel template I made for tracking keywords.
How Will I Ever Find Time To Blog
How can businesses find time for a blog?  Think of a blog as an easier way for customers to access the information they would call you for anyway, so it can reduce time spent answering customer service phone calls.
Perhaps you can get some monthly reports on customer service time spent over the phone.  Then find out the most commonly asked questions and organize a very thorough blog post with the solutions.  See if it reduces the time spent on phone calls by directing the caller to the blog.
How Can I Find Good Topics For A Business Blog
If you own a vacuum cleaner store, you could have a blog that outlines steps to replace a belt.  If you are a general contractor, you could blog about the differences between the types of hardwood floors available.  A car dealership could blog about how to get their mobile phone synced to the vehicle via bluetooth.
There is no limit to the ways businesses can utilize blogging to stand out to their target market.  The most important thing is to get started sooner rather than later, and learn as you go.  Don't be afraid to make mistakes, that actually shows you're human, and willing to take chances for the sake of giving your customers something helpful.
It takes a long time to attract an audience to your blog.  I once heard someone say that you should "blog as if nobody reads  what you write."  This is exactly what you do in the beginning.  The results are a much more natural flow, the kind people like to read because it's easier to scan.
People don't read blogs they scan them.
They are in a hurry, so don't be too critical of yourself.
Write about something you know, show your passion.
The more you write, the more natural it becomes.
Don't hold back from hitting publish.  The more you do the faster you will become very comfortable with your style and others will start anticipating your next post so don't make them wait.
If you fear blogging then blog about that.  This is what makes blogging unique.  It dives right to the center of things, and exposes the issue so you can move forward.
I used my blog to vent my frustrations to the world in the beginning, and it felt great.  I did this because I was exploring the limits of what a blog could do.  Honestly, I have yet to find that limit.
Let your blog take you into new territories.
As I started seeing more examples like this, my blogging fear and any skepticism for whether it produced value were gone and I became very confident that this was going to be a good direction.