Website builders have become the default for many who want to create their presence online without having to break the bank. There's always the option of hiring someone to do the job, but with the amount of free website builders available, whether you are a professional web designer or an amateur creator there is a whole host of options from DIY website creators to the robust design suites to help get you on your way in creating your next website.
If you're a professional designer, you know just what I am talking about – and more. You know that creating a website takes time, effort, and money, and add on the demands of your clients while publishing pixel perfection, it can be a burden. Luckily there are several options for you to explore to put your designs into action.
To help you go in the direction, here are some of the best free website builders that will enable you to create good-looking sites.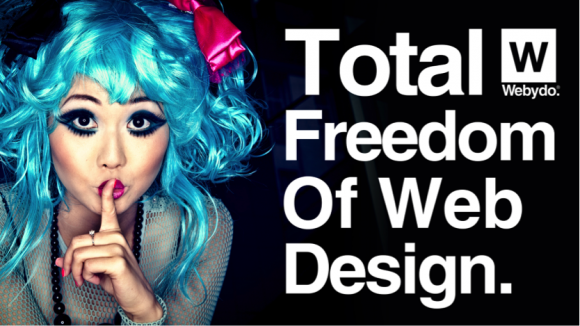 Conceived by some of the brightest and most creative designers, this professional online design platform is granting web and graphic designers the freedom of web design. Webydo's design studio resembles something like that of 'Photoshop', so designers will feel right at home when they begin on their creative process. Its drag and drop interface makes it easy to put your concept into something tangible, and if you don't know code, it's not a problem!
Even for the free account, you will be able to build something that looks good from scratch; and, if you want more, there is always the premium version which only costs $7.90/month (billed annually).
Design pros, if you have been looking for a better website design platform that will boost your productivity and enhance your creativity, Webydo just might be the very thing you have been looking for.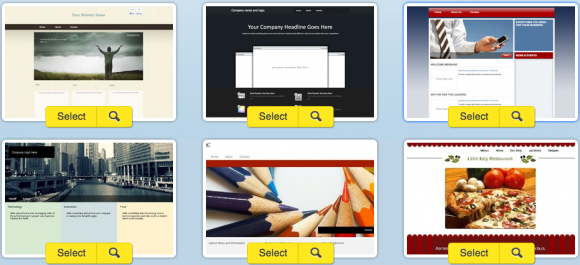 This free website builder also has a drag and drop interface although the free version is rather limited in terms of features. Still, for a basic website, the free version will suit you very well. It allows you five web pages, and you have a decent amount of themes to choose from.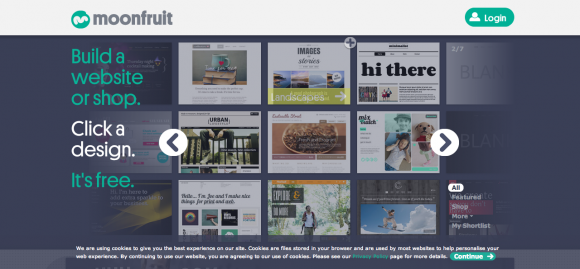 Moonfruit's strength lies in the creativity expressed in its designs, even those available to free accounts. Additionally, it automatically creates a mobile-optimized site, plus social integration. However, the free account is limited to one website with 15 pages, there are no ads, and you'll have no customer support.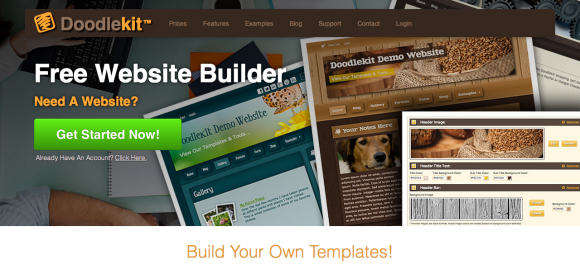 Doodling is always a productive activity, and while creating a website is not exactly like doodling in class, there are some similarities, no? Doodlekit gives you the freedom to doodle about and still have something concrete at the end of the day – or whenever you finish your site.
Pick a template, build a template, or share a template – you will have a good-looking website with this service. The free version gives you a lot of leeway, but if you're not happy with it, you'll have to pay a steeper price for premium versions as compared to other website creators.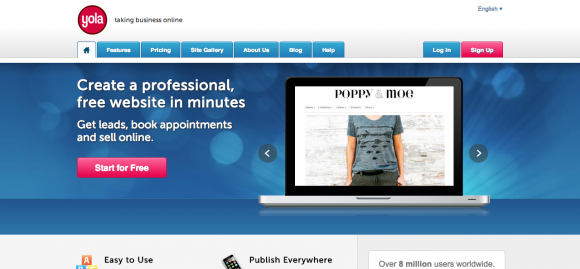 One thing about many free website builders is that a design newbie might end up with a sloppy-looking website. Yola prides itself in helping anyone create a professional-looking site. Much like the other free website builders, however, you won't get your own domain.
Wrap Up
You might be thinking of how limited free website builders are – and you have a point. However, you have to remember that you are getting a LOT for nothing. The free website builders mentioned above will offer you a good starting point for your website, and you have the freedom to make your site as beautiful as you want it to be. If you're ready to go to the next level, perhaps you'd like to take a look at the premium versions so that you can play around even more.