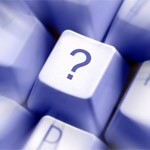 Corporate blogs have many unique purposes. They're more than just a way to show your customers that you're hip, and should be used accordingly. A successful business blog can and should reach out to current and potential customers in a way that you cannot do any other way.
Blogs allow you to:
• Keep a running dialog between the company and consumers
• Publish announcements quickly and easily
• Reach consumers via RSS, blog readers, and email without any hassle
•
• Interact with consumers who want that interaction without annoying others
• Ask for feedback on certain aspects of the business
•
The last two things on that last, in my opinion, are the most important. Corporate blogs that are treated as a one way street where announcements are made and deals are offered without any real interaction are missing the big picture, by denying those customers who want to share the opportunity.
A blog should become a vibrant community, with give and take on both ends. A vibrant community first requires that you involve readers in some way. Once they're involved, they're more likely to come back for more at a later time, and others will be more likely to add their own feedback.
So how do you get that involvement? Ask for it.
It can be as simple as leaving posts open-ended. Ask the opinion of the readers. Ask them to leave that opinion in the comments below a post and then when you get it, join in the conversation. A post is not done when it's published. The writer, or business, should be active in the comments section, creating a real dialogue with the readers.
Use comments to answer questions, ask questions, build on the topic at hand. When readers see this type of interaction, they'll know that you're a company that actually listens and participates in the daily lives of your customers. You humanize yourself, and become more trustworthy.
Tweetadder is also a great tool for building up your twitter followers and potential customers.
You can use polls to accomplish the same thing. Or you can base a business decision on feedback from end users, such as the name of a new product or its features. Sometimes the best ideas can come from outside of the company.
Running a business blog can be a fun and rewarding venture, and you should treat it as such.