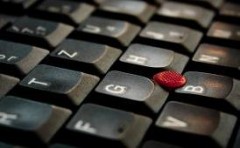 At the end of the day, the most basic activity a blogger must do is write.
While it is true that bloggers are, with good reason, expanding more and more into video and audio, at some point every blogger is going to have to write something. It might be a description, a bio or even just an advertisement but, at some point, a every blogger is going to have to put words onto paper.
But not every writer has the heart of a poet or the writing skills of a hard-hitting journalists. Bloggers come from all different backgrounds and styles and many have had little training or experience with writing prior to starting up their blog.
The good news is that you don't need to be the next Shakespeare to be an effective and popular blogger, in many ways it helps not to be, but you do have to be able to write clearly and in a way that is engaging to your reader. It may not require a Ph.D in literature, but it does require that you work on honing your craft and make your writing as good as possible.
Failure to do so can sink an otherwise great blog and make your previous hard work a complete waste of time.